Monthly Tourism Update (January, 2023)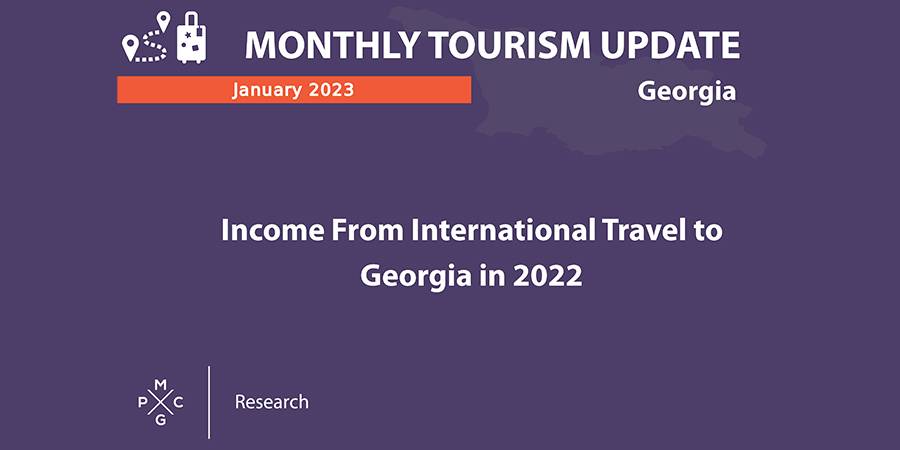 24.02.2023
In 2022, the number of international visitors reached a total of 3.9 million, which is 176% higher compared to 2021 and amounts to 65% of the pre-pandemic (2019) total. In 2022, the highest number of visitors to Georgia came from Russia, amounting to 915,000. Russia was followed by neighboring countries: Turkey (711 thousand) and Armenia (531 thousand).
In 2022, the income from international travel reached USD 3.5 billion, which is 8% higher compared to 2019. The recovery was gradual but by Q4 of 2022, it had exceeded the corresponding figure for Q4 of 2019 by 46%.
In terms of nationality, the income from Russian travelers was the highest in 2022 and amounted to USD 891 million (25.3% of total income), which is 15% higher compared to 2019. Meanwhile, income from Ukrainian travelers exceeded the pre-pandemic number by 52% and reached USD 282 million.