Monthly Tourism Update (December, 2020)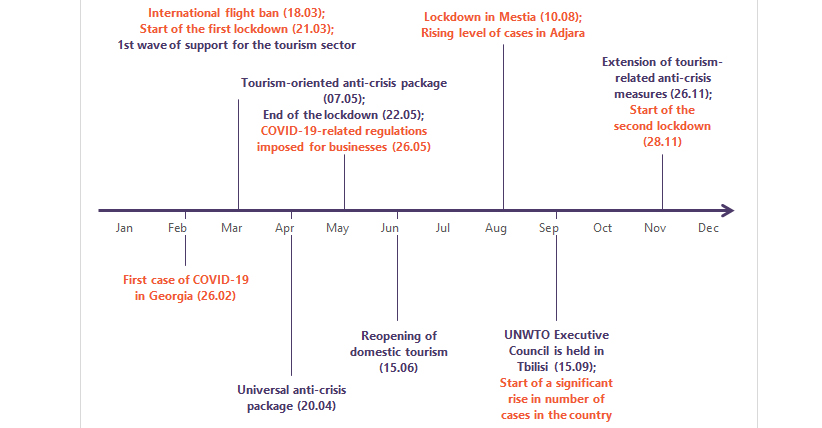 29.01.2021
Tourism across the world in 2020 was decimated by the COVID-19 pandemic. Since March 2020, the industry has been all but sidelined by various lockdowns including severe restrictions to international travel. To counter these difficulties, businesses in tourism-related industries were provided different support measures throughout 2020, and many of these have been extended into 2021;

The number of international travelers declined by 92.4% in December compared to the same period of 2019, while the number of international visitors fell by 90.8% and the number of international tourists fell by 86.3%;

The price changes in Adjara and Guria are the most representative of tourism's decline. In December 2020, the year over year Hotel Price Index decreased by 41% in Guria, by 39% in Adjara and by 31.3% in Samtskhe-Javakheti.