Issue 7: Remittance Inflows into Ukraine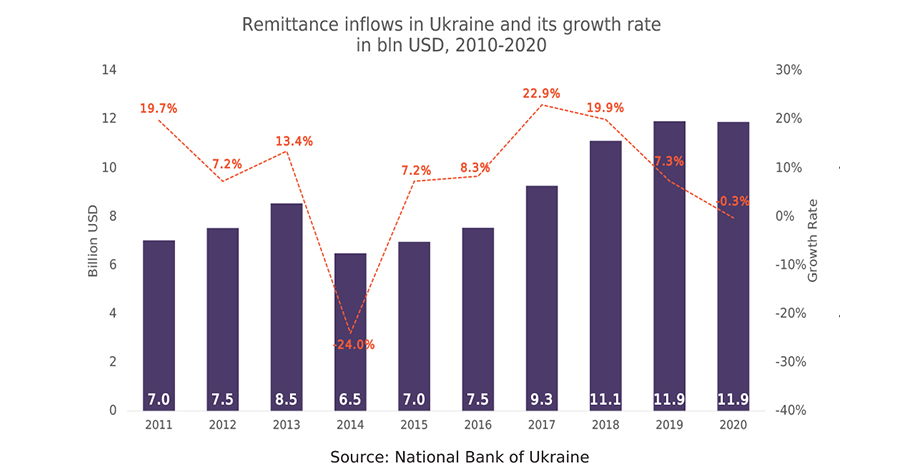 29.04.2021
In this bulletin, a snapshot of remittance inflows into Ukraine pre-COVID is discussed, followed by its developments in 2020.
According to the World Bank, global remittances will decline by 14% by the end of 20212, compared to the pre-pandemic level of 2019;

In 2020, remittance inflows into Ukraine declined just by 0.3%, compared to 2019;

Remittance inflows in Ukraine have been growing at an annual average of 8.2% over the past decade;

The contribution of remittances to GDP in Ukraine amounted to 7.7% in 2020;

The top senders of remittances to Ukraine in 2020 were Poland (26%), the United States (10%), and the United Kingdom (9%). In 2016-2019, the top senders were Poland (30%), Russia (12%), and the United States (8%);

Remittances from Russia declined the most in 2020 (-20%), compared to 2019, while the United Kingdom recorded the strongest growth (69%) over the same period.