Georgian Economic Climate (Q1, 2021)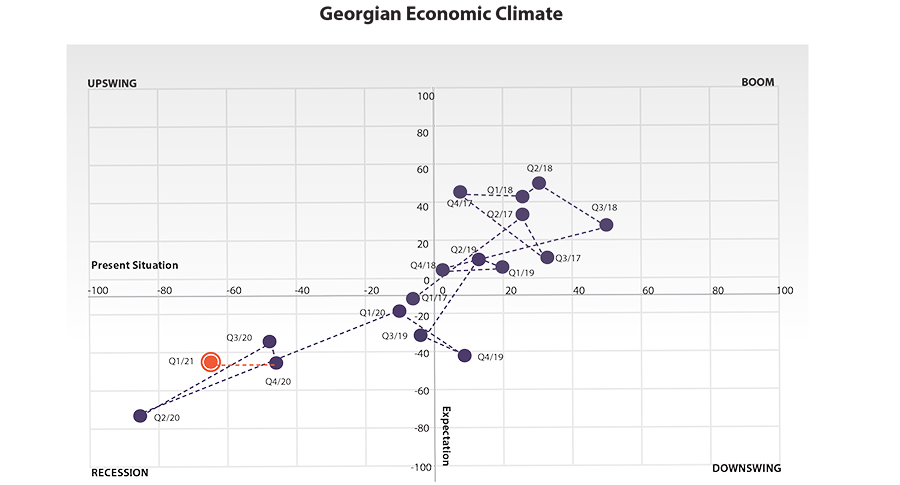 23.02.2021
According to a survey of Georgian economists, the economic climate in the country for the first quarter of 2021 has been and will continue to be worse than the last quarter of 2020.
Their assessment of the current situation was also significantly worse than the corresponding quarter of the previous year.
The economists' predictions for Georgia's economic situation for the next six months were also negative. Specifically, their expectations for this period remain similarly bleak to those stated in the final quarter of 2020, and were considerably more pessimistic than the forecasts they made at the same time last year.