Jordan Economic Reform Activity (ERA)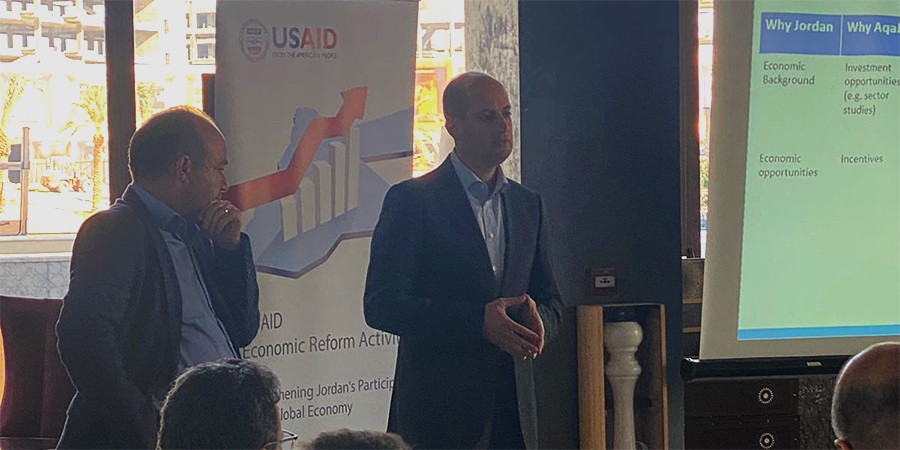 Chemonics International Inc.
United States Agency for International Development (USAID)
The Jordan Economic Reform Activity (ERA) aims to support the Government of Jordan in prioritizing, implementing, and sustaining economic reforms in the course of putting into practice the country's economic reform agenda.
The objective of the ERA is to accelerate Jordan's sustainable growth, led by increased exports and investment, and through a strong, stable business-enabling environment while bolstering the capacity of the Government of Jordan (GoJ), targeted institutions, the competitiveness of anchor companies, and the private sector.
PMCG, as a subcontractor to Chemonics, contributes to the improvement of Jordan's economy-wide competitiveness and reform initiatives within the GoJ. Primarily, PMCG is engaged in activities aimed at improving the business-enabling environment in the country.
In the course of the project, the project team is working with the GOJ, the local and international private sector, local civil society, and international organizations to prioritize and implement economic reforms and enable economic growth.
PMCG is also working with relevant government entities to strengthen capacities on reform prioritization and improve monitoring and evaluation functions to implement reforms effectively. PMCG also supports line ministries and public entities to improve their capacities in economic reforms and in enhancing the business environment, which will optimize public sector efficiency and service delivery. Most notably, PMCG is engaged in prioritizing and selecting business-enabling environment reform areas and facilitating the implementation of reforms.
Specifically, the project team is implementing the following activities:
Participating in the development of the first- and second-year work plan of the Jordan ERA program;
Building the capacities of the line ministries in areas related to economic reforms/business-enabling environment (Reform Secretariate at the Ministry of Planning & International Cooperation (MOPIC), the Delivery Unit at the PMO, and others);
Supporting the Ministry of Investment (MoIN) in developing new investment regulations to be issued according to the new investment law of 2022; and
Assisting the advancement of the economic reform agenda at the Aqaba Special Economic Zone Authority (ASEZA) by conducting a focused assessment of the ASEZA's respective regulatory framework and developing a reform action plan.
As a result, the project will improve Jordan's economic competitiveness and the business-enabling environment, and advance economic reforms within the GoJ.