Identification and Prioritization of National Level Government to Business (G2B) Services Regulatory Reforms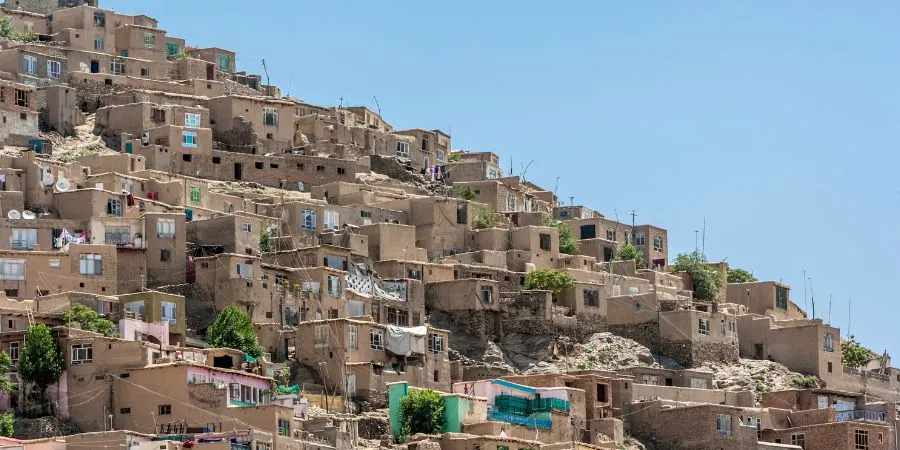 Ministry of Economy of Afghanistan;
In 2016, the Government of the Islamic Republic of Afghanistan (GoIRA) formed the 'Displacement and Returnee Executive Committee' (DiREC) to provide policy and operational support in the development of a policy framework as well as in the coordination of humanitarian and development efforts. The concept of the EZ-Kar project was derived from the interlinked DiREC strategy and corresponding multi-ministerial technical working groups – which pursued a programmatic approach. The project was formally agreed upon by the World Bank and the GoIRA in December 2018. The project's development objective is to make the environment more enabling for economic opportunities in cities where there are high influxes of displaced people. The Ez-Kar project has five components to be implemented by implementing agencies: regional and national integration of displaced persons by the Ministry of Foreign Affairs (MoFA); short-term employment opportunities, reforms, market-enabling infrastructure, and municipal-level regulatory reforms in 12 cities by the Independent Directorate of Local Governance (IDLG); priority investments in 4 provincial capital cities by the IDLG; market-enabling infrastructure and regulatory reforms for Kabul city by Kabul Municipality (KM); and project coordination, red carpet and national-level regulatory reform by the Ministry of Economy (MoEc). 
The aim of this project is to support the MoEc in the identification and prioritization of National Level Government to Business (G2B) Services Regulatory Reforms.
PMCG, with regard to the National Level Government to Business (G2B) Services Related Regulatory Reforms, conducts the following:
G2B Regulatory Framework Assessment / Gap Analysis 
– compiling a list of all laws, regulations, guidelines, policies, and other legal documents related to all G2B services in Afghanistan;
– studying their actual feasibility and requirements versus actual implementation, as well as average timelines for the various steps, and number of steps needed for each such service;
– conducting comparative research;
– obtaining and analyzing international best practices and comparing them with ideal or desired scenarios for similar services in other developing countries; and
– providing practical recommendations.
Preparation of a National-level G2B Regulatory Reform Action Plan 
– preparing an action plan jointly with the MoEc EZ-Kar PIU's program team on what measures may (a) be undertaken by MoEc, and (b) be proposed to other line ministries or other key stakeholders, to streamline and simplify the process; and
– this action plan will seek to bring both efficiency and effectiveness into the various services, by both reducing the number and complexity of the steps and days being taken to implement them.
Technical Assistance to the MoEc and the Relevant Institutions in Implementing the Action Plan 
– working with the relevant institutions and the MoEc EZ-Kar PIU's Program Team in implementing the national-level G2B regulatory reform action plan, which includes but is not limited to preparing proposals to amend, consolidate and develop related policies, laws, regulations and procedures, as well as restructuring government agencies/units for G2B services, automation, capacity building, etc. 
In terms of construction permit regulatory reforms at national level, PMCG conducts:
Construction Permit Regulatory Reform Implementation
– working with the MoEc and relevant institutions concerned in the actual implementation of the approved construction permits reform action plan.
– the implementation will include introducing a harmonized mechanism for the issuance of CP and a reduction in the overall time and steps (and ultimately costs) to obtain construction permits at the national level through preparing proposals on amending, consolidating and developing related laws, regulations, procedures, etc.