Presenting Research Outcomes: "Trade Facilitation Component of the Peace Initiative – A Step to a Better Future"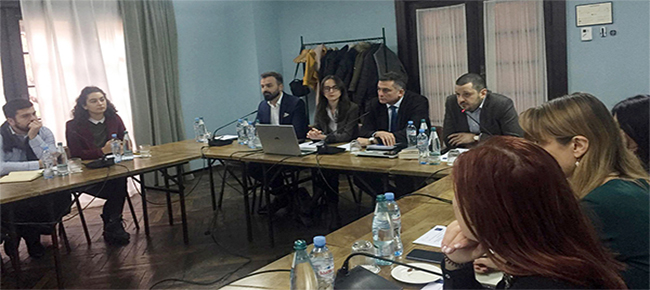 29.11.2019
On November 26, PMC Research presented the results of its research entitled "Trade Facilitation Component of the Peace Initiative – A Step to a Better Future," and held a subsequent discussion thereon.
The research is focused on the Georgian-Abkhaz context. Due to recent complications on the administrative border line (ABL) between Georgia proper and South Ossetia / Tskhinvali region and limited access to respondents from that region, only Abkhaz counterparts were interviewed.
The purpose of the research was to support the implementation of the peace initiative "A Step to a Better Future." The research reviews the trade facilitation component of the initiative, with specific attention given to the tools and mechanisms developed and planned to support trade facilitation.
The research shows that the initiative has significant potential to stimulate trade on both sides of the conflict divide, needs-coordinated and timely action, as well as adequate financial and material support. During the presentation, the main findings of the research were highlighted and discussed.
"The research aims to support the implementation of the peace initiative, and to identify gaps and the opportunities in the process. The initiative is important for the implementation of the peace policy and we are interested in seeing what stage it is at, what gaps there are and what opportunities exist to remedy them, "said Natia Chankvetadze, author and associate researcher at PMC Research.
The research was carried out as part of the project "Public Policy Discourse and Dialogue Platform," which is supported by PMCG and implemented by PMC Research.
"A Step to a Better Future" is a peace initiative that addresses three main areas: first, expanding and simplifying trade across conflict divides by creating new opportunities; second, to create additional opportunities for quality education and to facilitate access to all levels of education, both at home and abroad; and, third, the creation of a mechanism that facilitates access to the benefits of Georgia an Association Agreement with the EU, such as visa-free travel and free trade.