PMCG's General Director Aleksi Aleksishvili Joins IMF Regional Advisory Board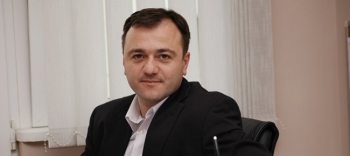 15.04.2015
PMCG is pleased to announce that its General Director, Aleksi Aleksishvili, has been selected to be a member of the Caucasus and Central Asia Advisory Group (CCAG) of the International Monetary Fund's (IMF) Middle East and Central Asia Department (MCD).
The regional board is focused on economic, political-economy, geopolitical and political issues, and carries significant importance for CCA countries. Also, the board works to increase the Fund's effectiveness and impact in the regions it serves, by raising awareness about challenges and trends, and influencing macroeconomic and financial sector development in the region.
Aleksishvili has 15 years of sound experience of working on public finance issues and economic development policy as a high-level government official and government adviser in transitional countries.
He has supported several countries such as Georgia, Albania, Mongolia, Kosovo, Mozambique, Afghanistan and Kyrgyzstan helping to enhance their business enabling environments by providing valuable assistance and delivering specialized experience from a transitional country.
As Minister of Finance of Georgia (2005-2007), he has successfully designed and implemented a series of reforms that contributed to significant improvements in public finance, tax and customs policy and administration, as well as economic deregulation and liberalization.
As a result, Georgia achieved higher than a 10% GDP growth rate on average from 2005 to 2007), the country's FDI increased from USD 250 million (2004) to USD 2.1 billion (2007) and Georgia was ranked the world's top reformer country for 2005-10, by the World Bank "Doing Business" survey.
"It is an honor and pleasure to be a part of CCAG at IMF and to have an opportunity to share our experience. Also, it gives us a huge chance to get a closer view of the region and its economy," said Aleksishvili.
As well as Aleksishvili, the board consists of eight professionals from Armenia, Kazakhstan, France, Georgia, Switzerland, USA, Tajikistan and the Kyrgyz Republic all of whom have extensive experience of working on economic issues.