PMCG's CEO Discusses Governance Challenges in the Modern World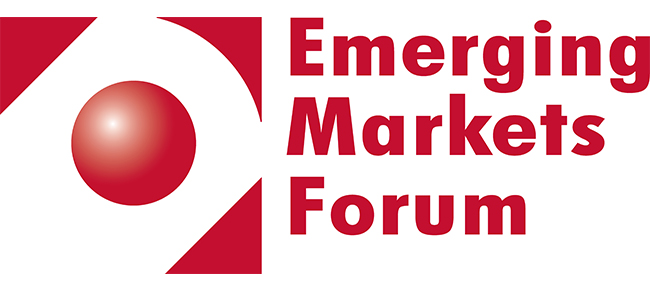 25.10.2019
On October 22, Aleksi Aleksishvili, CEO and Chairman at PMCG, participated at the 2019 Global Meeting of the Emerging Markets Forum in Virginia, USA.
As part of a panel entitled "Governance Challenges in Emerging Markets: From Here to Denmark," Aleksishvili discussed recent challenges of governance and shared some relevant examples for the countries in which PMCG works. He also highlighted cases where difficulties had been successfully overcome in Georgia, Eastern Europe and Central Asia" – this is a little similar to the previous sentence and you might want to expand on it.
"Good governance is an essential component for the development of countries and regions. The progress made in this regard is evident in Georgia's case, however there are still some issues to overcome, particularly those linked with the rule of law and enhancing the judicial system," said Aleksishvili, who added that "good governance should respond to key values such as individual and economic freedom, equal opportunities, justice and the rule of law."
Jon Hilsenrath, Editor and Chief Economics Correspondent at The Wall Street Journal, moderated the panel. Also participating in this discussion were the following: Roberto de Ocampo, Chairman and CEO at Philippine Veterans Bank, Chairman of the Board of Advisors at the RFO Center for Public Finance and Regional Economic Cooperation, and Former Minister of Finance of the Philippines; and Jacques Rogozinski, Former Director General at Nacional Financiera ( a national development bank in Mexico).
The 2019 Global Meeting of the Emerging Markets Forum gathered about 100 participants comprising policy makers, private sector leaders and intellectuals from around the world. Among other issues, the vastly experienced participants discussed global economic governance, prospects of democracies, programs to fight inequality worldwide, challenges in improving governance and fighting corruption in emerging markets, the Belt and Road Initiative (BRI), and policy lessons from Central Asia and Africa.
The Emerging Markets Forum is a not-for-profit initiative that brings together high-level government and corporate leaders from around the world to engage in dialogue on key economic, financial, and social issues facing emerging markets.