PMCG to Assist Government of Georgia to Enhance Transparency, Accountability and Effectiveness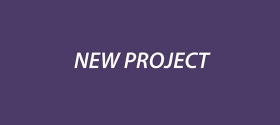 15.04.2015
Policy and Management Consulting Group (PMCG) together with Tetra Tech will assist the Government of Georgia (GoG) to enhance overall transparency, accountability and effectiveness, under the USAID-funded project "Good Governance Initiative (GGI)" in Georgia.
The project focuses on strengthening the development of key governance reforms to establish and enhance critical systems, processes and practices.
The PMCG team will provide efficient and effective assistance to the GoG and relevant public institutions to improve internal systems and processes for: long-term strategic planning and performance management; strengthening local and national-level public financial management systems; covering performance-based budgeting; strengthening the capacity of key parliamentary committees to provide oversight of line ministries' and state agencies' performance and spending; and improving systems, tools and capacity of the central government to monitor the performance of local governments.
The project will support the improvement of administrative and financial management of public institutions at all levels, strengthening policy development and law-making processes and institutional oversight of government.