PMCG Team Strengthened by Addition of New Senior Consultant in Public Security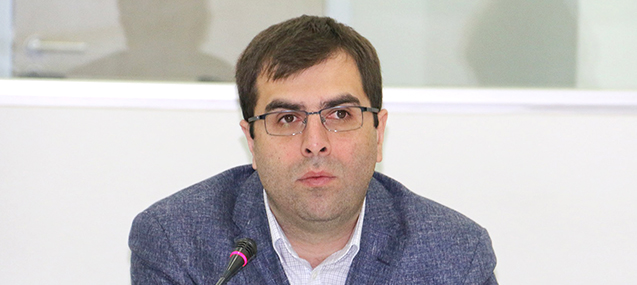 18.05.2020
We are pleased to announce the arrival of Shalva Khutsishvili to our team, as our Senior Consultant in the field of public security.
We extend a warm welcome to Mr. Khutsishvili, who brings with him more than 17 years of sound experience of working in the public sector and of collaboration with international development institutions.
Even though public security is a relatively new direction for us, we have already implemented several projects in the field. Our experience so far has shown us that this an area worthy of special attention. With Mr. Khutsishvili's engagement and leadership, PMCG's team dealing with the public security sector will actively work on the promotion and establishment of EU standards in several areas including the following: public order and internal affairs; further integration of relevant institutions in the EU security networks and cooperation with all stakeholders therein; disaster and emergency management; cyber and digital security; the efficiency of the management, operations, and public communications of law enforcement institutions; the use of new technologies in law enforcement, migration policy and management, and regional cooperation for public security.
"I'm glad to join PMCG's team, after a long career in the public sector. I believe that PMCG, given its sound experience, can offer innovative consulting services in the field of public security, and promote effective use of the knowledge it has accumulated as a result of various reforms it has helped to implement in countries in transition," said Mr. Khutsishvili.
In his new role, Mr. Khutsishvili will be responsible for developing PMCG's approach to public security and safety services, and strategic management. In addition, he will also be tasked with, building up and reinforcing collaboration with our international development institutions. He will also take a lead role in projects and will be actively engaged in their successful implementation. We are confident that Mr. Khutsishvili will excel in his new role and will make a key contribution to our recording of some impressive achievements in the future.
To read a more detailed biography of Mr. Khutsishvili, follow this link:
Shalva Khutsishvili