PMCG Studying Uzbekistan's Banking Sector as Trade Representative of Enterprise Ireland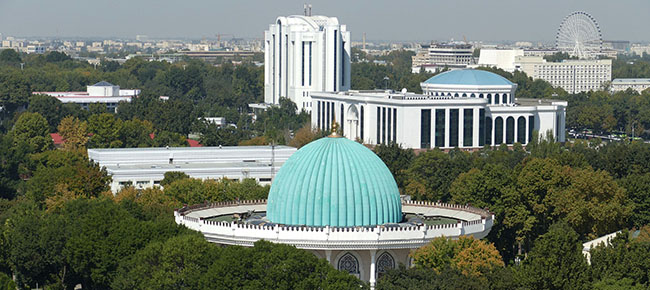 7.04.2020
Since 2019, PMCG has been serving as a Trade Representative of Enterprise Ireland in order to contribute to opening up new opportunities to enhance economic ties.
"This partnership is a huge step forward in bringing together the businesses of both countries and identifying new areas for cooperation and new commercially viable sectors that can be grown. I truly believe that this synergy will bring benefits not only to Georgia and Ireland, but also to many countries of the Caucasus region and the Commonwealth of Independent States (CIS)," said Otar Antia, Organizational Development Consultant at PMCG.
As part of this collaboration, we recently launched the first project aiming to conduct a deep and comprehensive analysis of the banking sector of Uzbekistan. During the project, we primarily focus on omni-channel banking solutions with the purpose of providing a fundamental analysis of existing trends, and conducting a competitive study of the market.
"Due to ongoing fundamental reforms, Uzbekistan is gradually transforming into an attractive market for foreign investments. Our study will provide an holistic picture and its findings will serve as the perfect preliminary guide for companies considering making direct investments in Uzbekistan in the coming years," added Mr. Antia.
Please kindly follow the link below for detailed information about the project:
An exploratory investigation into the banking sector of Uzbekistan