PMCG Launches HR Management Project for Tajik Ministry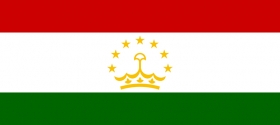 25.06.2015
PMCG, together with Linpico, a French development and consulting company will support the Ministry of Finance of the Republic of Tajikistan in the integration of HR and payroll software automation. The assignment is financed by the World Bank and will be implemented under the public finance management modernization project (PFMMP).
The objective of the assignment is to carry out a functional review of the HR management and payroll accounting system within the Ministry. In addition, a conceptual plan on process improvement and preparation of documents implementation of automated payroll accounting system, integrated with the HR management system, will be drawn up.
The project will ensure access to accurate and relevant information on personnel in the public sector and bring uniformity in HR record-keeping and payroll management in public service organizations.
To achieve its objective, from May 2015 to January 2016, consultants from Linpico and PMCG will analyze existing systems and payroll payments in the Republic of Tajikistan, design a plan on payroll accounting and HR management structure improvement and ensure its implementation.
Follow the link below for detailed information:
Review of the Government Payroll and Human Resource Management in Tajikistan as the Basis for the Conceptual Design for Integrated Payroll and Human Resource Management and Automation Project