PMCG at SID-Washington Annual Conference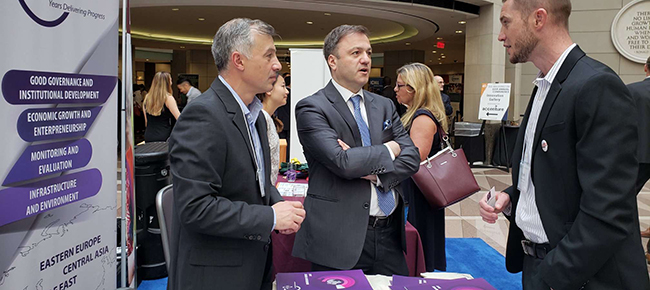 4.06.2019
On May 30, PMCG participated in the SID-Washington annual conference entitled "Solving Wicked Problems of Development."
"This conference provides a unique chance to engage different groups of society in debates on important global issues today, and to establish strategic relations to tackle those challenges," Aleksi Aleksishvili, Chairman and CEO at PMCG.
The Society for International Development (SID) is an international platform focusing on sustainable economic, social and political development. It unites diverse constituencies to exchange ideas, innovations, policies and practices.
In order to foster collaboration with different actors around the world, this year the conference brought together about 1000 development professionals representing NGOs, contractors, the private sector, consulting firms, universities, think tanks, government agencies, and multilateral institutions.