PMCG Assesses Importance of Association Agreement for European Integration of Georgia, Moldova and Ukraine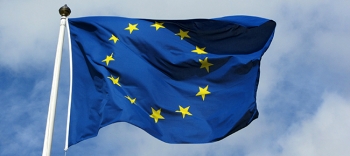 19.12.2014
Policy and Management Consulting Group (PMCG) congratulates the government and the citizens of Georgia on the ratification of the Association Agreement by the European Parliament.
The EU's Association Agreement with Georgia, Moldova and Ukraine will play a key role in consolidating reforms in these countries and assisting them in democratic and sustainable development on the path to European integration, where a market-based and private-sector driven economy prevails.
The Deep and Comprehensive Free Trade Area (DCFTA), which is an integral part of the Association Agreement, opens up markets through the progressive removal of customs tariffs and quotas, and harmonizing laws, norms and regulations in various trade-related sectors. The Association Agreement will create an environment for businesses in Georgia, Moldova and Ukraine to access one of the world's biggest markets as well as opportunities to obtain international investments and partners to expand new horizons.
"The Association Agreement is a result of the reforms and policy the countries have introduced. At this stage, the timely and proper implementation of the steps towards entering the EU family has crucial importance," says Aleksi Aleksishvili, General Director at PMCG, adding that "assessing the country's competitive advantage, targeting the most promising fields in the short-run, that might have spill-over effect and useful gains in the future is very important".
"Enhanced dialogue and informed policy elaboration is essential to ensure coordination between private and public sector. The experiences of Central European countries and the Baltic States show that proper communication and coordination between business and the government always play a key role in successful implementation of the EU association agenda," explains Nino Samvelidze, EU Programs Manager at PMCG.
PMCG is actively involved in assisting Georgian, Moldovan and Ukrainian governments and business sectors in legal and institutional alignment with EU standards and will further enhance its role and engagement to assist these countries and their governments in proper and efficient implementation of the Association Agreement. PMCG also provides consulting services for local businesses interested in exporting to the EU market and, in turn, assists EU companies while investing in these countries.