PMC RC Awarded to Share Experience of Public-Private Dialogue in EU Integration Process for Moldova and Georgia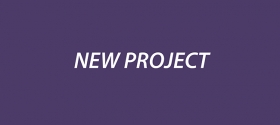 19.05.2015
PMC Research Center was awarded a grant by the International Visegrad Fund to implement the project Sharing Experience of Public-Private Dialogue in EU Integration Process for Moldova and Georgia.
The project aims to assist Georgian and Moldovan businesses and governments to gain a better understanding of the potential costs and benefits of the implementation of DCFTA and of the need for effective dialogue mechanisms in order to ensure the timely completion of the EU approximation process. The project envisages sharing the experience of Visegrad countries in developing a constructive public-private sector dialogue while harmonizing legislation and standards with those of the EU.
The project consists of two major workshops in Tbilisi (July) and Chisinau (October) which will gather relevant stakeholders and business associations to discuss related developments, challenges and to agree on the measures to be taken in the upcoming period in order to fully benefit from the opportunities DCFTA offers to these countries.
The project will be implemented in partnership with: Public Association "Centrul De Resurse" (Moldova); Slovak Chamber of Commerce and Industry (Slovakia); Association of Small and Medium¬ Sized Enterprises and Crafts (Czech Republic); Polish Institute of International Affairs (Poland) and Hungarian Europe Society (Hungary).