Business Development Representative (U.S.)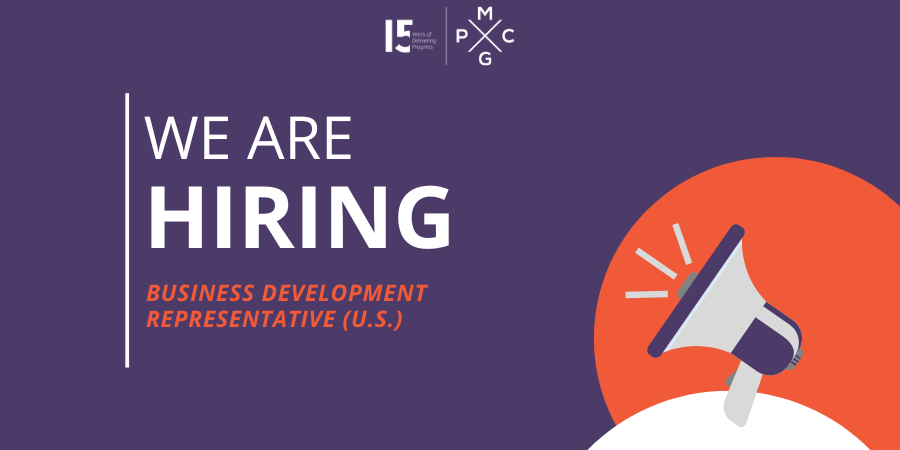 Business Development Representative (Officer)
Location
1725 I Street, N.W. Suite 300 Washington, DC 20006
Key Functions
Act as a Business Development Representative and support administrative, compliance, and new business activities reflecting the organization's values, goals, and operating principles.
Administrative, Operations, Compliance and Representation:
Promote PMCG's values, vision, and strategic goals
Provide support in office management and administrative issues that may include accountancy, recruitment, communication, and supervision of staff
Take initiative and represent PMCG at various industry events and conferences
Serve as a representative of PMCG in the U.S. in local and international meetings.
New Business Development:
Search, identify, and collect information on new project opportunities, donor policies, trends, and priorities
requirements, prepare and contribute to bid/no bid analysis
Search and identify potential partnerships with other institutions and organizations
Maintain and update PMCG partners, consultants, and other databases, as necessary
Support in the process of proposal preparation, including obtaining and analyzing all necessary information and data for proposal writing, and ensuring that the given proposal meets donor requirements and internal quality standards
Coordinate teaming and other partnership agreements, as well as, lead the negotiation process and arrangements
Maintain active relationships/partnerships with potential and current clients and partners, share ideas, and influence the setting of agendas and priorities
Work closely with PMCG staff and consultants during the proposal preparation process
Contribute to budget development along with the finance team
Draft relevant sections of proposals, expressions of interest, RFIs, or other documents as needed
Oversee recruitment of potential project team members (experts, consultants, etc.)
Perform other business development tasks, as required.
Project Management Support:
Provide administrative support to PMCG U.S. projects, as needed.
Requirements
Bachelor's degree in international affairs, business, economics, political science, or other relevant fields; Master's degree will be an advantage.
Minimum 3 years of experience in new business development, strategic planning, organizational development, or project management.
Experience working with USAID, MCC, DFC, or contract companies of these agencies.
Fluency in English and excellent written and oral communication skills.
Authorization to work in the United States.
Experience in managing or supporting USAID-funded projects will be an advantage.
Peace Corps volunteer experience or other overseas experience will be an advantage.
Working on East European / Eurasian affairs will be an advantage.
To apply send your Resume to the following email address: [email protected] and please indicate the title "USA/BDO23" in the email subject line.
---
PMCG is committed to achieving workforce diversity and is opposed to all forms of unlawful and unfair discrimination. All applications will be treated with the strictest confidence.
Equality is fully incorporated in all PMCG's work as a universal human right.
The processing of personal data will be carried out by PMCG, which operates by international data protection standards. The purpose of the processing of personal data is to determine the candidate's compliance with the requirements of the existing/future vacancy to make an employment decision and be kept for a period not exceeding 10 years. The candidate is entitled to receive information about the processed personal data about him/her, which he/she provided to the PMCG, and to request correction and updating of the information; Add, block, delete, and/or destroy; For this, please contact us by e-mail: [email protected]