New Policy Briefs Published on Shared Intellectual Services and Light Manufacturing Sectors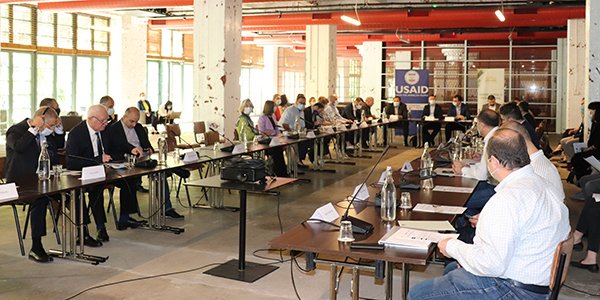 17.08.2021
We recently published two policy briefs about the shared intellectual services and light manufacturing sectors. Both documents were developed as part of the five-year USAID Georgia Economic Security Program, which is focused on improving the competitiveness of four priority sectors: light manufacturing, tourism, creative industries, and shared intellectual services.
Within the program, PMCG has been subcontracted by DAI Global to carry out a variety of work, including the preparation of these two briefs. Both studies deeply investigate the respective industries, and identify various challenges in their value chains before outlining ways to overcome the identified obstacles with the assistance of key stakeholders, namely representatives of the public and private sectors, who were consulted in the process.
The documents also include an analysis of the impacts of the COVID-19 pandemic from the perspectives of different parties, including government, the private sector, business associations/clusters, and donor organizations.
It should be emphasized that the studies entailed public-private dialogue, engaging legislators, executive representatives, industry experts, as well as representatives of the private sector and international organizations.
"Dialogue and cooperation between the private and public sector is very important to further enhance state support programs, particularly during the COVID-19 pandemic," said Irakli Nadareishvili, Deputy Minister of Economy and Sustainable Development of Georgia, during one of the stakeholders' meetings.
Please kindly follow the link below for detailed information about the project: Georgia Economic Security Program (GESP)
Policy briefs: