Meeting with Governor and Five Mayors to Present Design for a Regional Landfill in Kvemo Kartli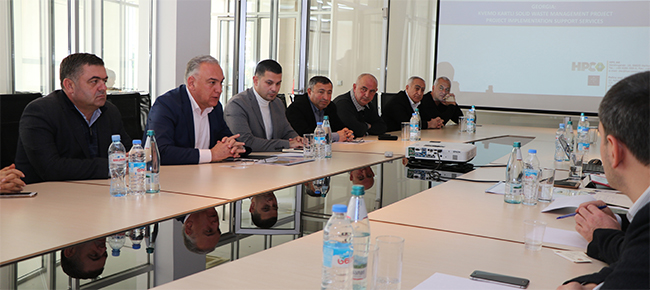 9.12.2019
PMCG and its international partner – the Engineering Company (HPC) – held a meeting with Kvemo Kartli's Governor and the mayors of five municipalities (Tetri Tskaro, Marneuli, Dmanisi, Bolnisi and Tsalka) and the project beneficiary – Solid Waste Management Company of Georgia – to present project's concept design, which has been elaborated according to European directives.
"This meeting was critical for the successful launch of the project, as the involvement of key stakeholders is crucial at each stage of its implementation. In the coming months, we plan to carry out public hearings with the local population to present the project, to listen to their concerns and to take them into proper consideration," said Zviad Kharebava, business sector consulting director at PMCG.
As part of the project "Kvemo Kartli Solid Waste Management Project – Project Implementation Unit Support" the team of consultants will elaborate a detailed design for a regional landfill, which will serve Kvemo Kartli.