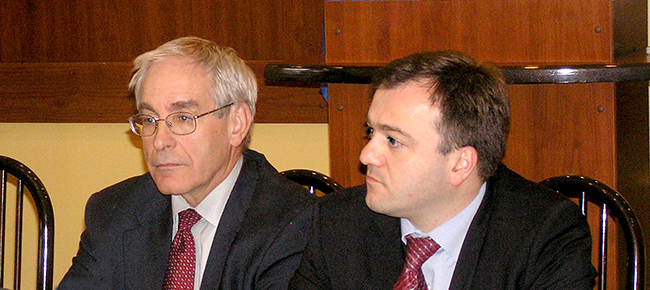 25.07.2019
We are deeply saddened by the death of Mr. Roy Southworth, an outstanding professional in the field of international development and member of PMCG's Board.
His experience, wisdom and knowledge gave us the confidence and direction for PMCG to develop.
As a country manager for the World Bank office in Georgia (2003-2008) he played an important role in implementing and supporting economic and administrative reforms in Georgia. He was one of the main partners in a process that would lead to these reforms succeeding and gaining international recognition.
He also had a special role in the public finance and fiscal reforms introduced in Georgia, as demonstrated in the book "Fighting Corruption in Public Services: Chronicling Georgia's Reforms," co-authored by Asad Alam and Roy Southworth, published by the World Bank.
Throughout his impressive career, Mr. Southworth contributed to the development of a number of countries in Africa, Europe and Asia.
He was also a co-founder of the McLain Association for Children (MAC Georgia), an organization that provides support, education, and resources for vulnerable persons of all abilities, while building skills and knowledge of the families and communities that care for them.
PMCG's Chairman and CEO Aleksi Aleksishvili, paying tribute to a dear friend and colleague, said: "it's a great loss as for the development world, for PMCG and for myself. He was a unique person. I have rarely met such a kind and good person. We have lost a very good friend, a supporter, and a teacher who was always ready to share his outstanding experience with us. We send our deep condolences to his family, friends and colleagues. Thank you Roy, for your friendship. We will always remember you".