Introducing Performance Management Systems in 23 Municipalities of Georgia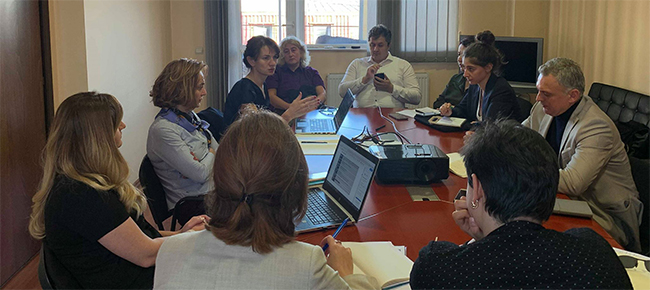 11.11.2019
We recently launched a new project aimed at developing and implementing performance management systems for two municipal services (cleaning of streets and other public areas; and municipal waste management) in 23 municipalities of Georgia.
The project aims to develop a performance management system (PMS) for these two municipal
services to help the local authorities to better plan, manage, assess and improve service provision. The PMSs are to be piloted in eight municipalities through the Municipal Services Development Agency (MSDA). In addition, PMSs should be successfully replicated in a further 15 municipalities, in cooperation with the MSDA. Thereafter, plans are also in place to introduce another 16 municipalities, taking the total to 39.
"Via piloting, replicating and promoting PMSs and an E-tool in a total of 39 municipalities of Georgia, and the project will significantly contribute to the provision of efficient and effective municipal waste management and cleaning services by local self-governing bodies. More specifically, through PMSs, local authorities of target municipalities and service providers will be able to: better plan their work at both strategic and operational levels; track daily progress towards the achievement of annual operational plans; assess the efficiency and effectiveness of their routine work; track progress towards the achievement of national and local strategic objectives and targets outlined in the National Waste Management Strategy and Municipal Waste Management Plans; and carry out corrective measures to achieve strategic and operational goals. Ultimately, all of the above steps will lead to happier consumers across the country," said team leader, Mariam Shotadze.
The activities are part of the United Nations Development Programme (UNDP) project "Development of Performance Management System for Street Cleaning and Waste Management Services in 23 Municipalities of Georgia."
Please kindly follow the link below for detailed information about the project:
Development of Performance Management Systems for Street Cleaning and Waste Management Services in 23 Municipalities of Georgia