Identifying Mestia Municipality's Community Needs to Support Rural Development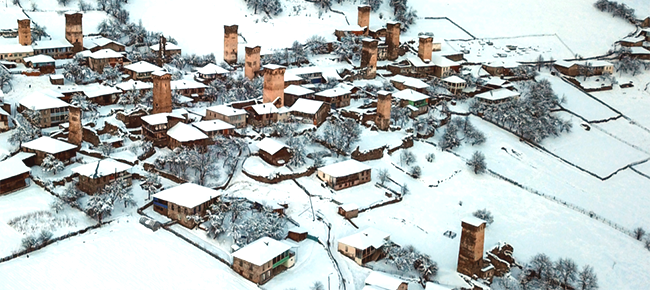 5.04.2020
We recently elaborated a new report entitled "High-Priority Community Problems in Mestia Municipality."
The aims of the document are: to introduce forms of civic engagement within local self-governance processes serving citizens of the 16 communities of Mestia municipality; to enhance their capacity in local budget analysis; to enable them to distinguish between central and local government competences; and to improve the ways in which they overcome local challenges.
"Our study will enable the local population, including activists to effectively lobby the local and central government authorities to fix common problems, and thus bring about positive changes in their communities," said Tengiz Sultanishvili, Researcher at PMC Research.
After identifying the main problems in Mestia municipality, we have classified these into the following five categories: infrastructure and basic social services; education, culture, sport, youth and healthcare; environmental protection; agriculture; and tourism.
"This document is unique for our municipality and it will play an important role. The local population frequently do not know either who is responsible for tackling our high-priority community problems or they confuse local government competences with those of central government. However, this study provides answers to our most important questions," said Eka Tsulukidze, a member of the governing council of the local action group (LAG) of Mestia.
The study was conducted as part of the project "Support to the Development of Livelihoods in Disadvantaged Rural Regions of Georgia – Mestia/Samegrelo – Upper Svaneti Region," which is being implemented by Care Austria in collaboration with PMC Research, under the European Neighborhood Program for Agriculture and Rural Development III (ENPARD III).
Please kindly follow the link below for full paper:
http://pmcresearch.org/policypapers_file/849e5e79e6530fc3e.pdf