Evaluation of EU's Support of Civil Society and Media in Jordan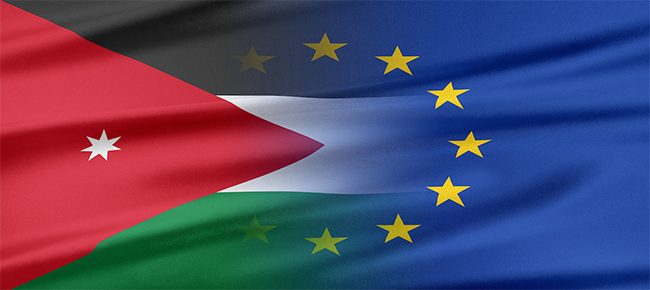 27.02.2020
We recently started a project entitled "Evaluation of Support to Civil Society and Media in Jordan," the aim of which is to conduct a final evaluation of the support given by the EU to civil society and media in Jordan and related projects in this regard.
The project is funded by the European Commission and is part of the Services for the Implementation of External Aid (SIEA) 2018 EU Framework Contract Lot 3: "Human Rights, Democracy and Peace" in which PMCG is a member of a consortium led by B&S Europe.
In order to achieve its objectives, the project team is paying attention to its results measured against its expected objectives, the reasons underpinning such results, as well as key lessons learned, conclusions and related recommendations in order to improve current and future actions.
"The EU is a longstanding partner of Jordan and supports the country's endeavor to strengthen democracy in Jordan through increased participation of citizens in political life and increased independence, quality, and credibility of the media and civil society organizations (CSOs). Through the European Neighbourhood and Partnership Instrument (ENPI), the EU continuously supports the improvement of the services provided by media and civil society actors in Jordan. This evaluation will serve to assess the extent to which the implemented activities have achieved the set goals and will help to draw-up lessons learned and provide insights to boost preparation for future actions," said Tamar Medulashvili, EU Projects Manager at PMCG.
The main focus of this evaluation is on the assessment and evaluation of achievements, the quality and the results of action in the context of an evolving cooperation policy with an increasing emphasis on results-oriented approaches and their contribution towards the implementation of the Sustainable Development Goals (SDGs). The evaluation looks for evidence as to why, whether or how these results are linked to the EU's intervention and seeks to identify the factors driving or hindering progress. It also provides an understanding of the cause-and-effect links between inputs and activities, and outputs, outcomes and impacts.
The evaluation is also expected to elicit information about the impact of the support provided to media and civil society actors in the process of the action and the quality of services provided by the implementing partners, specifically UNESCO, which was in charge of implementing support for media, and the National Center for Human Rights (NCHR), which was in charge of implementing support for civil society in Jordan.
Please kindly follow the link below for detailed information about the project:
Evaluation of EU's Support of Civil Society and Media in Jordan