Evaluating Tax Policy Analysis and Development in Ethiopia and Ghana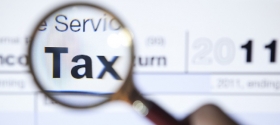 16.01.2018
We have recently launched a project with the purpose of conducting an external evaluation of the pilot program "Improving Tax Policy Analysis and Development in Partner Countries (TaxDev)", which is being delivered by the Institute of Fiscal Studies (IFS).
The project is part of the Department for International Development's (DFID) Expert Advisory Call Down Service under Lot A – Strengthening Global Peace, Security and Justice and involves analyzing which elements are working particularly well in the pilot program to strengthen the analytical and policymaking capacity of developing countries. We will also evaluate the extent to which high-quality research leads to better informed policymaking for both immediate policy-relevant issues, and those with the potential to have a larger and long-term policy impact.
The evaluation is focused on making a positive impact to scaling up pilot work in Ghana and Ethiopia, and also on broadening the reach of this work across DFID's priority countries.
As part of the collaboration, PMCG will also make recommendations regarding the evaluation criteria of the Organisation for Economic Co-operation Development Assistance Committee (OECD-DAC), with particular reference to relevance, effectiveness, efficiency and sustainability.