European Commission Assists Georgia in Implementation of Association Agreement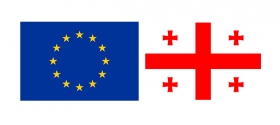 9.06.2015
A consortium led by IBF International Consulting (Belgium) and comprised of PMCG (Georgia), AESA (Belgium) and IRZ (Germany) has been appointed by European Commission (EC) to implement a project to assist the Government of Georgia (GoG) to deepen its integration with the European Union in line with the priorities set out in the Association Agreement (AA) and in the Association Agenda.
The project aims to deliver policy advice, and capacity building support. The project team will support various institutions by providing high quality expertise, advice and training in order to allow them to perform their tasks in a more effective and sustainable way. In this regard, a wealth of policy advice and expertise will be made available for the governmental institutions responsible for implementation of the priorities set out in the AA and Association Agenda.
The project will provide support to the GoG in the coordinating, monitoring and reporting of the implementation of the AA, including DCFTA and VLAP (Visa Liberalization Action Plan); the team will be actively involved in institutional reform and legal approximation processes as well as in the implementation of the EU-GE communication strategy.
The project team will work in close cooperation with the Government Commission on EU Integration (GCEUI), the Office of the State Minister for European and Euro-Atlantic Integration (OSMEEAI), the Ministry of Economy and Sustainable Development (MoESD), the Ministry of Finance (MoF) and the Administration of the Government to provide essential recommendations and support to enable the Government to fully comprehend the EU approximation requirements and to effectively carry out the process.