Enhancing the Open Government Capacity of Georgian Local Authorities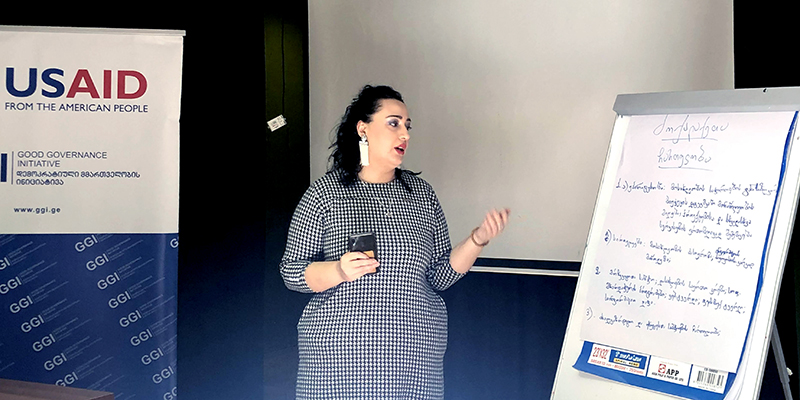 28.10.2020
During October 8-11, we conducted a training course for 19 representatives of City Halls and Assemblies of various municipalities of Georgia (Telavi, Akhmeta, Gurjaani, Azhara, Eredvi, and Khashuri) in the course of a project entitled "Raising Awareness of the Local Government Staff from Selected Municipalities on Open Government Partnership (OGP) Platform and Increase their Capacity in Open Government in line with its Core Principles: Transparency, Accountability, Civic Engagement and Access to New Technologies."
The training module was designed to raise public awareness about the OGP and the participation of Georgian authorities in this initiative, to promote transparency and accountability in local governance, and to increase citizen engagement in the processes of governance.
"Raising awareness of local municipal staff on the OGP platform and increasing their capacity is supposed to increase adherence to democratic principles and to lead to the implementation of OGP National Action Plans in line with core principles of open government. Accordingly, the developed open government platform training module and conducted training sessions represent another step forward in Georgia's democratic development," said Dr. David Lezhava, Public Policy Sector Director at PMCG.
This project is being implemented by PMCG, as part of a consortium led by Tetra Tech ARD, under the USAID-funded Good Governance Initiative (GGI) in Georgia.