Enhancing Role of CSOs in Georgia in Regional Economic Development Process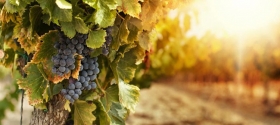 23.06.2017
PMC Research, in cooperation with People in Need (PIN), the Rural Communities Development Agency (RCDA), and Association ATINATI, is working under the European Commission project – Regional Civil Society Organizations as Vectors of Rural Economic Development – to promote rural economic development and stimulate the agricultural sector in Georgia.
The engagement of regional CSOs and local action groups (LAGs) in regional development is currently very limited while small farmers and enterprises in rural areas struggle to understand new regulations and potential benefits of the DCFTA.
Having little influence over the policies which affect them, their needs and interests are not properly represented in policy dialogue. At the same time, they receive minimal support from region-based CSOs, which are themselves struggling due to insufficient funding and low capacity to engage with policymakers and to advocate for programs and policies which benefit the interests of the rural population.
In order to improve the status quo, PMC Research will coach CSOs in the regions of Imereti, Mtskheta-Mtianeti, Kakheti, Samtskhe-Javakheti, Samegrelo-Zemo Svaneti, Adjara and Kvemo-Kartli about value chain research. The project team will develop a framework for product research, choose value chain analysis products and assist CSOs with data collection. Moreover, CSOs and LAGs will be supported to establish and manage information and resource desks and they will be encouraged to proactively supply the population with relevant information.
At the same time, the team will strive to increase awareness about DCFTA by providing policy briefs about the effects of the agreement, and will arrange semi-annual regional workshops to discuss the topic.
Finally, the project envisages supporting LAGs and CSOs, identifying and researching local products with the potential to enter European markets that will have a positive impact on local employment rates.