Enhancing Communal Infrastructure in Stepantsminda Municipality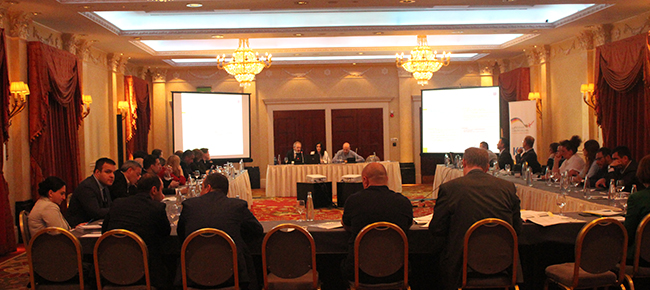 23.05.2019
On May 7-8, we conducted a workshop on development concepts for Stepantsminda Municipality and organized a site visit to Stepantsminda (Kazbegi) accordingly.
During the workshop, we presented a land use plan and water infrastructure development concept reports for the municipality to representatives of KfW, the Ministry of Regional Development and Infrastructure of Georgia, the United Water Supply Company of Georgia, GIZ, the German Embassy in Georgia, and Kazbegi City Hall.
The main objective of this presentation was to demonstrate what had been done so far in the project, to generate discussion, to get feedback from stakeholders, and to receive comments to be taken into account by the project team in preparing the final concepts.
On the second day of the workshop, a site visit in Kazbegi was arranged in order to explore the site, visit proposed locations, and gain a better understanding of the concepts.
This 2-day workshop was held as part of the KfW Development Bank project – Elaboration of Concept and Feasibility Studies for Communal Infrastructure for Environmental and Tourism Improvement – which is aimed at enhancing communal infrastructure in Kazbegi.
"As a result of our project, the living conditions of local people will be improved, and we contribute to tourism development as well as the environmental protection efforts," said Salome Napetvaridze, Project Manager at PMCG.
The project is being implemented by PMCG, as part of a consortium led by P2M Berlin together with IDOM.
Please kindly follow the link below for detailed information about the project:
Elaboration of Concept and Feasibility Studies for Communal Infrastructure for Environmental and Tourism Improvement