Electronic Monitoring System Being Developed to Support Implement Association Agreement in Georgia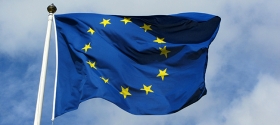 19.07.2016
PMCG, as part of a consortium led by PricewaterhouseCoopers (PwC) Georgia in the framework of the Good Governance Fund (GGF) project, assisted the Office of the State Minister in European and Euro-Atlantic Integration (OSMEEAI) in developing the concept for an Electronic Monitoring System to implement the Association Agreement.
The project supported to outline the relevant institutional structure of Association Agreement (AA) implementation and shares EU experience in deploying technological solutions.
Consultants provided recommendations on technical and functional characteristics, as well as development and installation of the software solution. The project also advised on the improvement of governmental cooperation and coordination in AA implementation.
The collaboration aimed at contributing to the effective implementation of the AA, through improved oversight and coordination of government departments.
The GGF aims to support a series of governance and economic reform initiatives in Bosnia and Herzegovina (BiH), Georgia, Moldova, Serbia and Ukraine and is being funded by the UK Government. It will provide flexible technical assistance in order to make a significant contribution to the three GGF outcomes:
More informed and active populations that can hold their governments to account
Demonstrable and perceived open, accountable and responsive governments
Higher rates of investment and job creation to support inclusive growth