Developing Reliable Mechanisms for Public Cash Management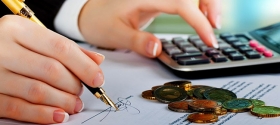 24.05.2016
PMCG, as part of the consortium led by Tetra Tech ARD, as part of the USAID-funded program "Good Governance Initiative (GGI)" is providing support to Cash Management and Projection Department (CMPD) of the State Treasury to develop reliable and appropriate mechanisms for public cash management.
The mission of the State Treasury is to ensure comprehensive, effective and transparent public financial management, and ensure efficient and safe investment of public funds. It is therefore crucial to develop tools that will lead to a more open and efficient approach to public cash management.
The assistance is focused on identifying points in the cash management process that can be automated in internal and external systems to the Treasury Information System (TIS). In collaboration with the CMPD of the State Treasury, PMCG works to establish the most cost-effective manner in which to automate the tracking of CMPD transactions in the Treasury Single Account (TSA) ledger system and its interactions with other IT systems.
In addition, PMCG is working with Treasury personnel to develop an interface control document (ICD), detailing the interface with which the new software system will interact and providing an estimate of the scope of the effort to implement the required software functionality.
Please kindly follow the link below for detailed information about the project:
Assisting Treasury Department to Define Software Requirements for Cash and Liquidity Management Strategy