Contributing to the OECD's Paper on Policy Responses to COVID-19 and the Green Transition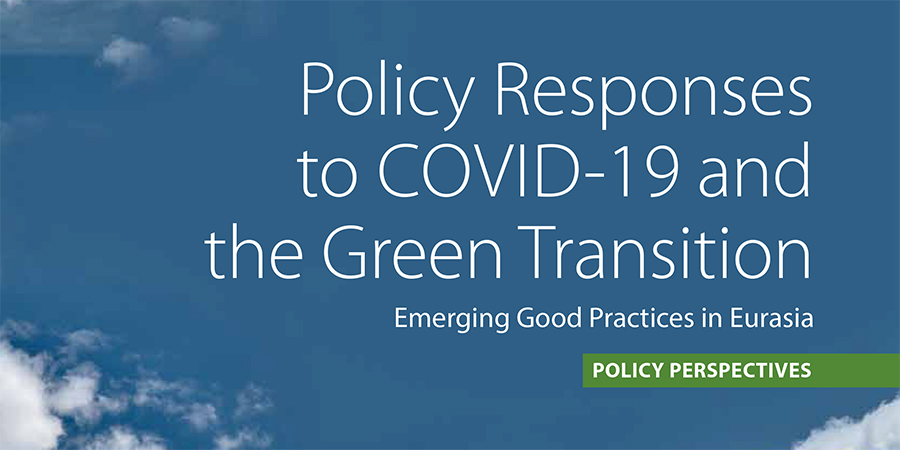 20.01.2022
The PMC Research Center team recently co-authored the Organisation for Economic Co-operation and Development's (OECD) paper entitled Policy Responses to COVID-19 and the Green Transition: Emerging Good Practices in Eurasia.
The paper showcases emerging good practices and measures that support greening the economic recovery in selected EECCA countries (Armenia, Georgia, Moldova, Ukraine, and Uzbekistan) while putting forward suggestions as to how these can be scaled up.
Mr. Giorgi Khishtovani, Director at PMC Research, together with the PMC Research Center team, analyzed and compiled a report of policy responses along with their potential environmental benefits for Georgia during the COVID-19 pandemic. The case studies presented in the paper discuss the Georgian experience of the integration of renewable power, the greening of public transport, and resource efficiency in rural development, all in the course of COVID-19, while highlighting the benefits of selected cases in terms of environmental impact and economic growth potential.
"The COVID-19 pandemic has evidently created a universal problem, which affects countries worldwide. Thus, during this global pandemic, it is crucially important to actively share innovative and effective solutions and measures of various countries in different fields. The report summarizes the measures taken by EECCA countries to support green recovery," said Mr. Khishtovani.
Reports were conducted as part of the project case studies on policy responses and their potential environmental benefits for Georgia in times of COVID-19, funded by the OECD.