Assisting Policy Analysis, Strategic Planning and Coordination Department (PASPCD) to develop Policy Planning Manual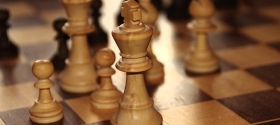 26.04.2016
PMCG, as part of the consortium led by Tetra Tech ARD, within the framework of the USAID-funded Good Governance Initiative (GGI), has assisted the Policy Analysis, Strategic Planning and Coordination Department (PASPCD) to develop a Policy Planning Manual.
The purpose of this Policy Planning Manual is to provide guidance for civil servants in public sector institutions in Georgia on the preparation, coordination, implementation, and monitoring and evaluation of long-term, mid-term and short-term policy planning documents.
The PMCG team has studied and analyzed the existing procedures and practices of policy elaboration and coordination, and on the basis of the Policy Planning Framework document prepared under Good Governance in Georgia (G3) program, developed a detailed Policy Planning Manual. This will guide the staff of line ministries, government and ministry agencies and other public sector institutions throughout the stages of policy planning, including situation analysis, policy design, monitoring and evaluation, and quality assurance.
It is expected that by applying the principles, concepts, analytical tools and processes provided in the Manual, the policy planning process in Georgia will become more participatory, transparent, results-oriented and evidence-based.