Accelerating Sustainable Progress in the Middle Income Countries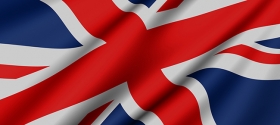 6.11.2015
Ukraine, Moldova, Georgia, Serbia, and Bosnia and Herzegovina are all countries in which PMCG will support a series of governance and economic reform initiatives to create open societies and economies.
Since the early 1990s, these countries have endeavored to develop stronger economies and democratic institutions, and achieve poverty reduction and sustainable growth. In general, their efforts have been successful, however some challenges still remain.
Under the framework of The Good Governance Fund – the program financed by UK Department for International Development (DFID), PMCG will support these countries to improve the business climate, anti-corruption measures, transparency and public financial management. This will modernize key sectors such as energy and banking reform justice systems, and strengthen independent media to encourage balanced and accurate news, thereby raising awareness and supporting reform.
The project is implemented by a consortium led by PricewaterhouseCoopers LLP UK (PwC) in partnership with Lucid Linx (BiH), Expert Group (Moldova) and The European Policy Centre (CEP) (Serbia)).
As a result of the program the countries involved will obtain:
Improved investment climate, including reduced red tape, financial sector reform and tax system reforms

Established effective anti-corruption institutions and initiatives

More transparent public finances with reduced fiduciary risk, more effective oversight and scrutiny bodies, including audit institutions

Increased public confidence in the justice sector

Improved access to credit for small and medium-sized enterprises and increased transparency of state-owned enterprises

More effective, independent media and better public understanding of the need for reforms via strategic communications