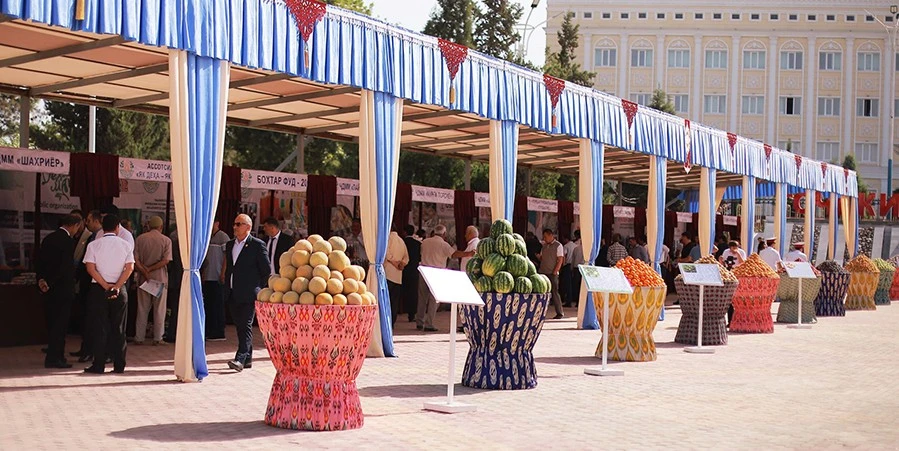 Tajikistan;
Kyrgyzstan;
Kazakhstan;
Turkmenistan;
Uzbekistan;
PMCG, in association with DAI Global, is working on a USAID-funded program entitled Trade Central Asia (TCA). Its objective is to improve region-wide trade connectivity and harmonization to accelerate economic growth and increase economic opportunity in Central Asia. This is to be accomplished through: harmonization of customs and border procedures; increasing public-private dialogue on cross-border trade and investment; and improving cross-border firm-to-firm relations.
PMCG is engaged in the first component of the Trade Central Asia project, which entails harmonization of customs and border procedures to meet the goals and objectives for Central Asia agreed with USAID over the lifespan of the project.
Harmonizing customs and border procedures aims to reduce the cost and time required to move goods across borders. We work with border agencies' leadership to design policy, legal and regulatory reforms, and institutional strengthening within their organizations. This also includes working on the development and implementation of national trade facilitation objectives. The latter include compliance with international standards, in particular the World Trade Organization's Trade Facilitation Agreement.
To achieve the project objectives, PMCG is performing the following range of activities:
Reducing Time Needed to Complete Customs Procedures
To streamline customs processes and enhance efficiency, several actions are being taken as part of the project:
Business process mapping and time release studies are being undertaken to identify obstacles and develop process improvements.
Designing and implementing policy and procedural solutions with custom agency staff in a way that improves customs processing times, risk management, transparency, and governance.
Assessing incentives and the capacity to sustain reforms is being carried out in collaboration with the leaderships of customs agencies.
Collaboration with private sector trade associations involves monitoring and reporting cases of border corruption, as well as raising public awareness about the economic impacts of corruption.
Existing legislative reviews by bilateral and multilateral organizations are being updated.
Capacity-building initiatives are also being implemented to enhance the training capabilities of customs agencies, including coordination of regional training programs with international organizations.
Strengthening and Expanding National Authorized Economic Operator (AEO) Programs and Adopting Mutual Recognition
Working collaboratively with key stakeholders such as the Kazakhstan Union of Authorized Economic Operators, the Kazakhstan State Revenue Committee (KSRC), and advisors from the World Customs Organization (WCO), various activities are being undertaken to achieve the desired results. These activities include:
Reviewing data requirements for AEO applicants to limit or discourage requests for unnecessary or commercially sensitive information, thereby encouraging greater transparency.
Efforts are being made to expand AEO programs to include smaller companies by implementing a tiered system based on firm size and years of operation, allowing for wider participation.
An annual regional workshop is being conducted to educate customs staff on international AEO practices, accompanied by case studies highlighting the importance of building trust with the trading community.
A model Central Asian Authorized Economic Operator Mutual Recognition Agreement (AEO MRA) will be developed, initially through negotiations between Kazakhstan and Uzbekistan, to serve as a blueprint for the region.
Catalyzing the Adoption of Best International Trade Practices in the Region
In addition to customs-related initiatives, a focus is placed on supporting non-customs trade facilitation reforms pertaining to various aspects such as transport, transit, technical barriers, and sanitary and phytosanitary issues.
Collaborating closely with transport and border agency staff, policy and procedural solutions are being designed and implemented to overcome obstacles.
The assessment of incentives and capacity to sustain reforms is being carried out in cooperation with transport and border agencies, encompassing a review of governance and policy structures, fee and budget adequacy, key performance indicators, and staff performance. Pertinently, efforts are being made to combat corruption in transport and border agencies.
Capacity-building initiatives are being undertaken to empower private sector trade associations to review trade and transport legislation and international agreements relevant to the region.
Furthermore, support is being provided to the governments of Uzbekistan and Turkmenistan in their attempts to gain accession to the World Trade Organization (WTO). Furthermore, public workshops and events are organized to raise awareness, foster networking opportunities, and encourage dialogue on various trade facilitation issues, including the WTO accession process.
Outcomes
Courtesy of services provided by PMCG, region-wide trade connectivity will be improved and harmonized, while economic growth and opportunity in Central Asia.
Specifically, the activities conducted by the PMCG team will help Central Asian countries to have in place:
Harmonized customs and border procedures, reducing the cost and time required to move goods across borders;
Institutionally strong border agencies with effective policies, legal, and regulatory reforms, as well as national trade promotion targets in accordance with the World Trade Organization (WTO) Trade Facilitation Agreement;
Enhanced and extended national AEO programs and mutual recognition; and
Best international trade practices, adopted and catalyzed throughout the region.