Value Chain Analyses of Tomatoes, Blackberries, Carrots and Laurels in the Regions of Georgia and their EU Market Potential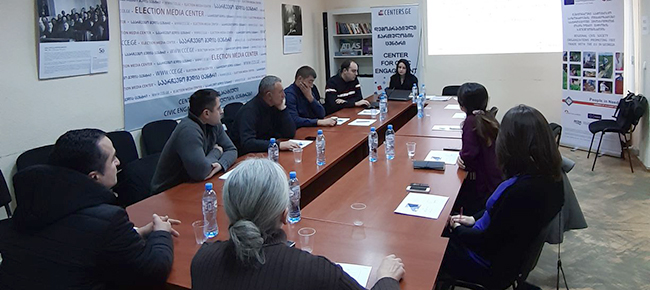 5.02.2019
At the end of January and at the beginning of February, PMC Research conducted four public discussions and presentations in Kutaisi, Zugdidi, Telavi and Akhaltsikhe about the outcomes of four value chain analyses of four agricultural products, namely tomatoes, laurels, carrots and blackberries.
The main goal of these studies was to analyze the whole value chain for each product and to identify weaknesses as well as opportunities in terms of maximizing their value within the value chain and exploring their export potential on the EU market.
The papers focused on finding ways of making production more effective and sustainable, and developing a strategy toward using the local market and entering into international markets.
"We have revealed a number of common challenges regarding these four products such as low productivity, lack of experience, lack of storage and processing facilities. As a result of discussing these issues with major stakeholders, we developed relevant recommendations," said Nino Khatisashvili, a Consultant at PMCG.
Moreover, the studies aimed to enhance the capacity of civil society organizations using modern research methods to study the agro-food sector and to ensure that, in future, they would be able to conduct such studies independently and make best use of the free trade regime with the EU.
The Informative-Consultative Centers of the Ministry of Environmental Protection and Agriculture of Georgia, farmers, and civil society organizations all participated in the discussions.
The research was conducted by PMC Research in collaboration with People in Need, as part of the EU project "Regional Civil Society Organizations Supporting Free Trade with Europe."
Please kindly follow the link below for detailed information about the project:
Regional Civil Society Organizations as Vectors of Rural Economic Development