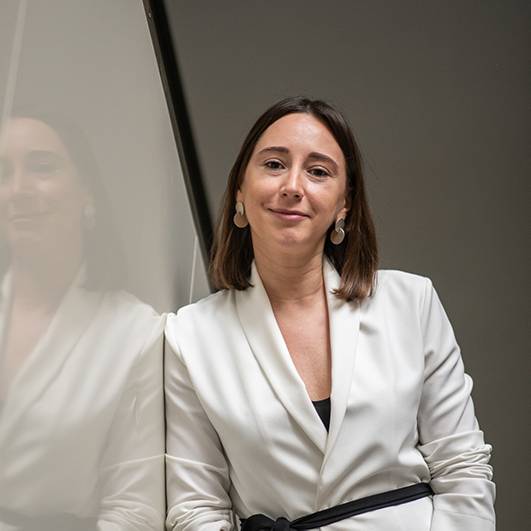 Ms. Sophie Khoshtaria is the New Business Director at PMCG. She has eight years of valuable experience in the field of international development, with strong and proven expertise in new business development and project management including with regard to contracts, subcontracts and grants with international development partner entities.
Sophie steadfastly supports PMCG's business development efforts, as well as spearheading and supervising new business opportunities. Among a wide range of contributions, she oversees pipeline development, bid prioritization, strategy and execution. Furthermore, Sophie manages partnership arrangements, leads negotiations, and represents the company at international conferences and fairs.
Prior to joining PMCG, she worked as a Specialist at Tbilisi Entrepreneurship Support Center, where supporting the development of the tourism sector in Georgia's capital city.
Sophie became a "Certified Trainer of Anti-Corruption Methodology" under a UNDP-funded anti-corruption training program. Meanwhile, she holds a master's degree in international economics and governance, and a bachelor's degree in international economics from the Universite Pantheon-Assas. She is fluent in French, English, and Russian.