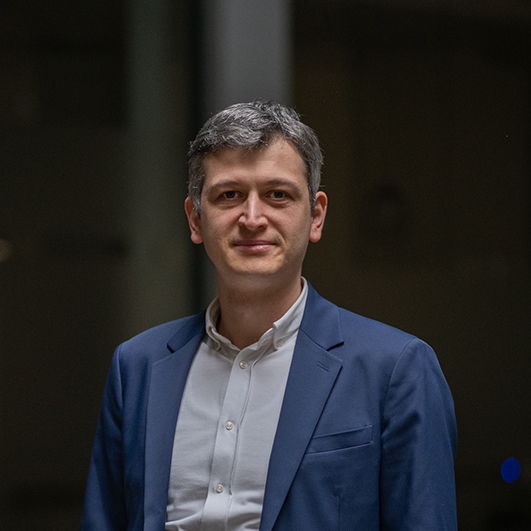 Mr. Roni Kvatchadze is an Energy, Environment and Finance Management Consultant at PMCG.
He is responsible for planning and implementing projects related to the waste management and energy sectors, for fundraising and collaborating with partners, clients and international development organizations, as well as anticipating, analyzing and managing the company's diverse policy issues and campaigns in these spheres.
Through his 10-year career to date, he has accumulated invaluable experience. Mr. Kvatchadze previously held the position of Private Sector Development Specialist at the Caucasus Environmental NGO Network (CENN), primarily focusing on conducting a comprehensive analysis of recycling sector, researching the needs of private recycling and aggregation companies, and identifying the marketing and sales channels for recycled products.
He also occupied the position of Chief Specialist at the Ministry of Energy of Georgia, where his responsibilities included analyzing various data and accordingly elaborating inclusive policies and strategies in the energy sector. Moreover, Mr. Kvatchadze worked for the State Audit Office (SAO) of Georgia, where he conducted several performance audits in the forestry and waste management sectors.
Mr. Kvatchadze also has a strong academic pedigree. He is a PhD candidate in Economics, and already holds a master's degree from the International School of Economics (ISET), and a bachelor's degree from Tbilisi State University. He is fluent in Georgian, English and Russian languages.