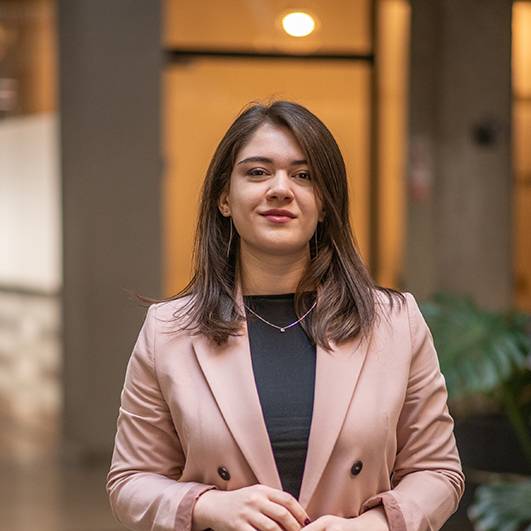 Nano Kardava is an HR Officer at PMCG, where her role entails coordinating and administering HR processes, providing support to employees in various HR-related topics such as administrative and technical assistance, talent acquisition, recruitment, new employee orientation, and onboarding.
Before joining our team, Nano completed several internships at the State Audit Office of Georgia under projects run by the Good Governance Initiative (GGI), UNDP, ACT, and Caucasus Youth Nexus.
Nano holds a master's degree in organizational development and consulting from Tbilisi State University, and a bachelor's degree in sociology from Tbilisi State University. She is fluent in Georgian, English, and Russian, and competent in German and French languages.