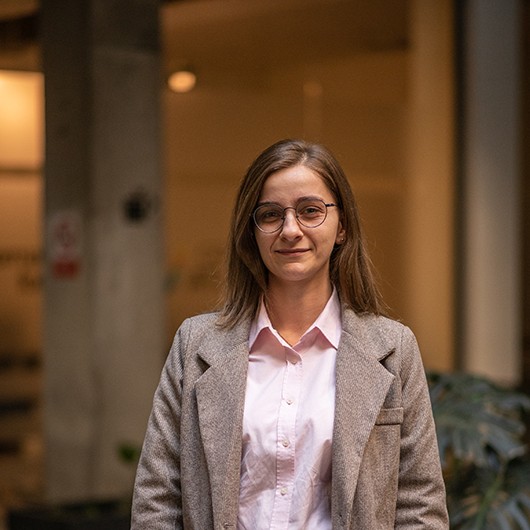 Mariam is a Project Officer at the EU Project Management Unit at PMCG. She is actively engaged in coordinating and administering projects and assisting the team in preparing project proposals, concept papers, and reports. Moreover, she assists the team in communicating with potential clients and partners.
Before joining our team, Mariam undertook an internship at Georgia's Reforms Associates (GRASS). Prior to that, she worked as a junior analyst at the media platform SinoMedia and successfully completed a short-term internship at the Ministry of Foreign Affairs of Georgia.

Mariam holds a joint master's degree in South European studies from the University of Glasgow, the Autonomous University of Madrid, and LUISS Guido Carli, and a bachelor's degree in international relations from Ivane Javakhishvili Tbilisi State University. She is fluent in English and has a working knowledge of Russian and Spanish.