Supporting the Budget and Finance Committee of the Parliament of Georgia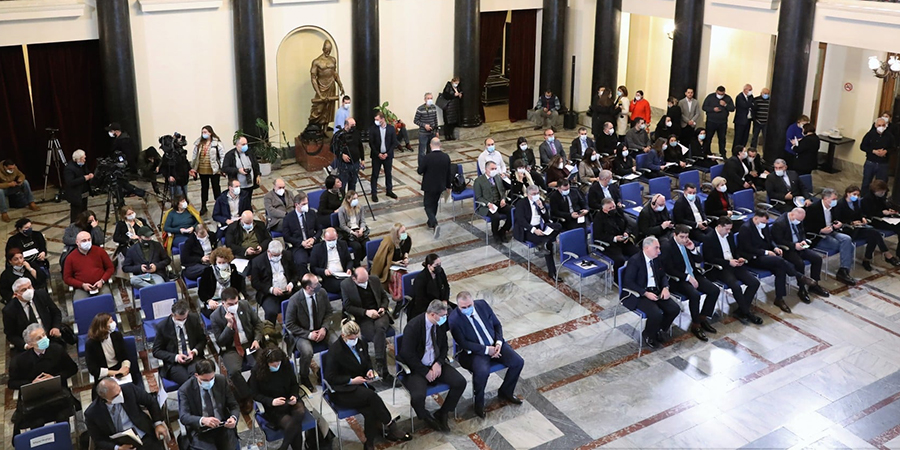 18.03.2022
On March 4, the Budget and Finance Committee of the Parliament of Georgia, with USAID Good Governance Initiative (GGI) support, held a presentation of the Budget Manual, Financial Oversight Handbook, Committee Strategy and Action Plan for 2022-2024, all of which were developed by PMCG, under the project entitled "Budget Oversight Guide for the Parliamentary Committee on Budget and Finance."
During the event, Irakli Kovzanadze, Chairman of the Budget and Finance Committee, introduced the documents and Committee activities, discussed financial oversight instruments and opportunities, and thanked USAID and its GGI for their fruitful cooperation and assistance.
Shalva Papuashvili (Chairman of the Parliament), Lasha Khutsishvili (Minister of Finance of Georgia), Irakli Mekvabishvili (Auditor General of the State Audit Office of Georgia), Archil Mestvirishvili (Vice-Governor, Member of the Board of the National Bank of Georgia), members of parliament, legislators, and representatives of the business and business consultancy sector also attended the event.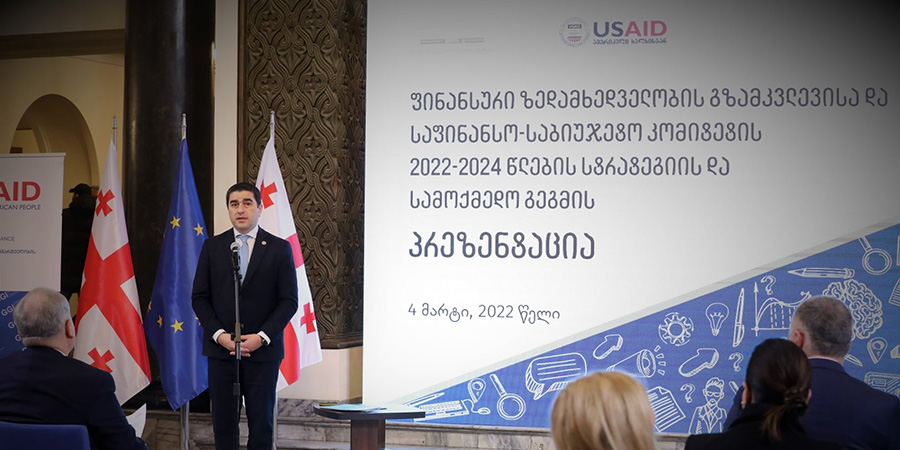 "The Budget Manual serves as a "compass" for the deputies and all persons concerned navigating through the "labyrinths" of the budgetary process," stated Kovzanadze.
"The Financial Oversight Handbook is an important document, and is especially relevant today in the light of the Russia-Ukraine war and the already emerging or anticipated macro and micro economic challenges. The handbook serves to strengthen parliamentary oversight, mutual accountability, and transparency, all of which are critical for the Committee," he added. The Financial Oversight Handbook was developed to aid legislators in exercising its oversight role more effectively in the most important spheres, such as budget monitoring, monetary policy, pension reform, the State Audit Office, and the insurance market.