Supporting Liberia's Public Procurement and Concessions Commission (PPCC) by Sharing Experience of Successful Reforms in Georgia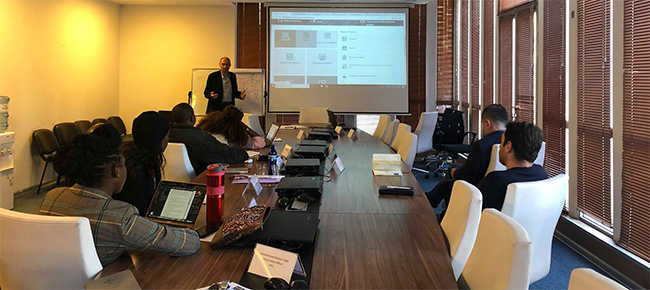 11.02.2020
On 3-7 February, PMCG hosted a study tour for representatives of Liberia's Public Procurement and Concessions Commission (PPCC), which was conducted with the financial support of the African Development Bank.
The aim of the study tour was to share Georgia's positive experiences in the process of implementing structural reforms to its public procurement system. During the study tour, the State Procurement Agency (SPA) of Georgia conducted training workshops for the visiting PPCC representatives.
"The study tour was significantly worthwhile and achieved the objectives, given its knowledge building approach, which centered on the operations of the Georgian e-procurement systems, and interoperability of other governance systems, so as to garner information on its workability and adaptability for the setup of an E-GP System in Liberia.
The Trip to Tbilisi would not be successful without PMCG's exemplary skills and expertise in planning knowledge building tours of this nature. Additionally, PMCG's professional consultancy and technical skills, and keenness to details were indeed outstanding. The Liberia Team is grateful for the level of expertise, PMCG. The Georgians hospitality was very warm and welcoming" – stated J. Roseline Nagbe Kowo – Executive Director of PPCC.
Moreover, the Liberian delegation also visited the Public Service Hall in Tbilisi, where more than 300 services are delivering in one space, including business, property and civil registration. In order to experience first-hand Georgia's customs clearance procedures through its one-stop-shop service, the PPCC representatives also paid a visit to the Custom Clearance Zone at the public service hall.