Supporting Government of Georgia to Enhance Human Capital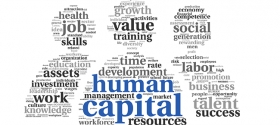 24.09.2018
We are honored to be supporting the Government of Georgia (GoG) to implement its role as an "Early Adopter," as part of a World Bank (WB) initiative aiming to encourage investment in people to boost sustainable economic growth.
The main goal of the collaboration is to assist Georgia to increase the demand for a higher quality and quantity of investments in people. Additional aims include strengthening Georgia's human capital strategies and investments to achieve rapid improvements in outcomes, and to enhance measurement of human capital.
In order to attain its objectives, PMCG is working on providing analysis to support investments in human capital formation for inclusive and sustainable economic growth, developing actionable policies and programs that enhance human capital, and ramping up innovative and results-oriented financing options for human capital investments.
The WB initiative aims to develop a Human Capital Index in order to advocate for investment in the human capital of future generations. Georgia, along with other pilot countries, is building narratives and anticipating policy commitments ahead of the World Bank Group's annual meeting in October 2018.