Supporting Georgian MSMEs to Attract Funds for Development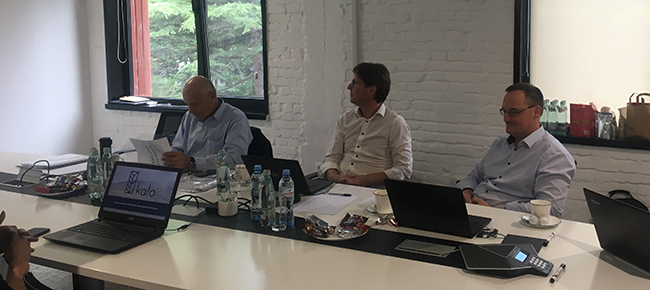 7.08.2019
We are collaborating with Georgia's Innovation and Technology Agency (GITA) in order to promote innovative activities among micro, small and medium-sized enterprises (MSMEs) in Georgia and to enhance their participation in the digital economy.
With this in mind, the Innovation Matching Grants (IMG) program has been launched as part of the World Bank project "Georgia National Innovation Ecosystem (GENIE)," which is being implemented by PMCG in partnership with the Baltic Innovation Agency (BIA).
On August 1-2, the first-round evaluation process of the IMG program applicants was held at the Investment Committee Meeting, at which projects illustrating significant innovation and market potential through developing new products, processes or services are identified as suitable recipients of funding.
Investment Committee team, comprising three international experts, selected the first successful candidates to receive matching grant with cap amount of 650,000 GEL.
"MSMEs play a key role in the economic growth of Georgia and we believe that the financial support, provided by this program, will ensure their further enhancement and development that, in the medium- and long-term, should have a positive impact on overall economic development," said Mikheil Skhiereli, Project Manager at PMCG.