Supporting Georgian Government and Parliament to Deepen Integration with the EU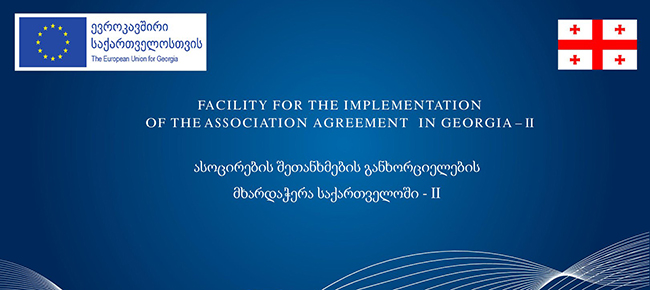 26.02.2019
For the next three years, we will be working with the Government of Georgia (GoG) and the Parliament of Georgia under the EU-funded project "Facility for the Implementation of the EU-Georgia Association Agreement II."
The main objective of the project is to advance the implementation of the EU-Georgia Association Agreement (AA) and the Deep and Comprehensive Free Trade Area (DCFTA), focusing on the priorities outlined in the Association Agenda and Single Support Framework 2017-2020.
In order to reach its objectives, PMCG will enhance the coordination, monitoring, evaluation and reporting mechanisms of the GoG, introduce required legal and institutional reforms, and raise public awareness about EU-Georgia agreements.
"This is a very important project for us as it will strengthen the capacity of Georgian public institutions to comply with commitments set out in EU-Georgia agreements and will assist in realizing an effective EU approximation process, which is the main priority for our country," said Tamar Medulashvili, Project Manager at PMCG.
The project is being implemented by PMCG, as part of a consortium led by IBF International Consulting.
Please kindly follow the link below for detailed information about the project:
Facility for the Implementation of the EU-Georgia Association Agreement II