Supporting Georgian Gas Transportation Company (GGTC) to Enhance its Institutional Effectiveness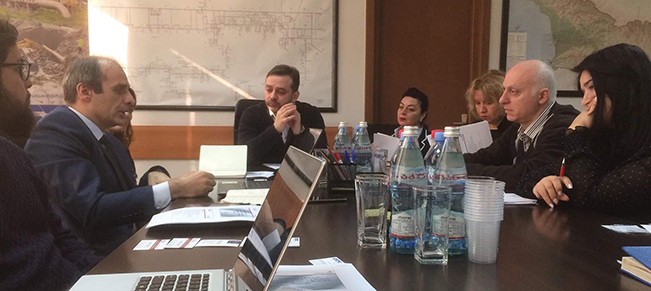 30.01.2019
We are collaborating with Georgian Gas Transportation Company (GGTC) to strengthen its organizational performance and bolster its institutional effectiveness.
GGTC is a government-owned company under the management of the Ministry of Economy and Sustainable Development of Georgia, responsible for transporting natural gas across Georgia. Under the new energy law and the new natural gas market concept design, GGTC must assume new complex functions and responsibilities to meet EU market requirements.
In order to ensure effective implementation of these new functions, PMCG will assist GGTC to introduce changes at all organizational levels by enhancing its human and institutional capacity.
"The assessment will be focused on current performance compared to optimal performance, using a variety of tools to both identify blockages and track flows and efficiencies. The four general areas of the performance assessment are organizational performance, external/performance environment, organizational capacity, and organizational motivation. PMCG's team, through performance assessment, will support GGTC to prepare the ground for organizational changes in order to implement the new functions effectively," said Vano Tavadze, Senior Consultant in Institutional Capacity Building, Monitoring and Evaluation at PMCG.
The project is being implemented under the USAID Georgia Human and Institutional Capacity Development (HICD) 2020 Activity, which is led by Mendez England & Associates (ME&A).
Please kindly follow the link below for detailed information about the project:
Performance Assessment of the Georgian Gas Transportation Company (GGTC)