Supporting Armenia, EU Delegation and Development Partners in Establishing Policy Dialogue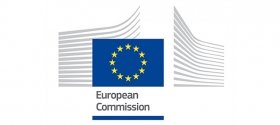 11.01.2016
The European Commission (EC) has awarded a framework contract to PMCG as part of the consortium led by ADE under the project – Support to Policy Dialogue, Coordination and Reforms in Neighbourhood Investment Facility (NIF) Related Sectors in Armenia.
As part of the EU's mandate to promote good governance and transparent public finance management, the EU delegation is proposing to directly support the Armenian authorities in improving public investment and asset management in sectors of EU NIF funding such as transport, energy and water.
The project team will support and advise the newly created Ministry of International Economic Integration and Reforms (MIEIR) of Armenia via:
Developing guidelines, methodologies and mechanisms for performing cross-sectoral and specific project assessment and monitoring;
Enhancing capacity of the MIEIR staff to adjust assessment methodologies according to current socioeconomic situation and needs, while ensuring transparency, effectiveness and efficiency;
Establishing database (enhanced donor matrix) of ongoing and planned infrastructure projects, to avoid project duplication and inefficiencies;
Proposing new mechanisms and improving existing ones for progressive institutionalization of the dialogue.