Sharing Georgia's Successful Reforms with Ukrainian Delegation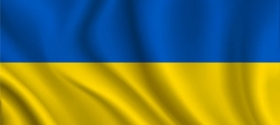 14.11.2018
On November 9, David Lezhava, Public Policy Sector Director at PMCG, delivered a presentation and shared Georgia's experience of introducing economic reforms and innovations in the public sector to a delegation from Ukraine.
"The focus was placed on the continuous and comprehensive nature of business-enabling reforms. Discussion was productive, and we shared interesting insights," said Lezhava.
The presentation was held at Georgian Institute of Public Affairs (GIPA). On November 6-10, the Institute hosted a delegation comprising Andrii Halushchak, State Secretary of the Ministry of Infrastructure of Ukraine, and two of his colleagues – Iryna Koshel, head of the public management reform support team, and Oksana Lesyk, senior project manager. The aim of their visit was to share modern approaches and ways of dealing with challenges that arise in the process of introducing reforms.
The workshop was organized by GIPA and was funded by the Foundation for Support of Reforms in Ukraine.