"Responsible Employer" Award Given to PMCG at Georgia's Responsible Business Awards Meliora 2018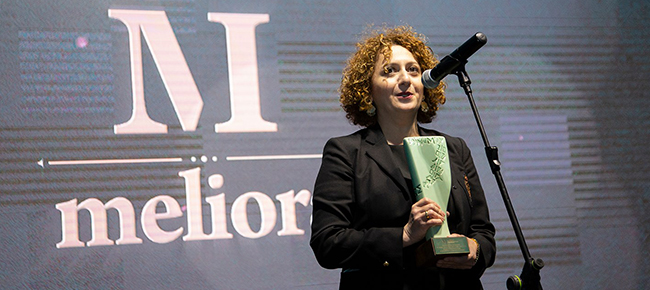 17.12.2018
It is with great pleasure that we can announce that on December 13, PMCG was honored to be named as a "Responsible Employer" in Georgia's Responsible Business Awards 2018 known as Meliora.
The contest, which was organized by the Center for Strategic Research and Development of Georgia (CSRDG), was held as part of the Georgian Civil Society Sustainability Initiative project, funded by the European Union and the Federal Ministry of Economic Cooperation and Development of Germany.
PMCG was awarded under the "responsible employer" category which recognizes companies whose policies, programs and management systems demonstrate that they respect and value their employees.
"We are happy that our Employee Development Program was recognized among such deserving initiatives. It's great honor for us to be granted such award. On the other hand, it's both a responsibility and a source of motivation for us to continue to refine the program, which is oriented toward the professional growth and development of our team," said Marika Gogoladze, Human Resources Manager at PMCG.
"As for the consulting company, it's more important for us to have educated professionals on board, as they are major assets for us. We believe that the only way to gather such people is to create an environment where everyone has an equal opportunity to develop and grow," added Gogoladze.
The awards jury comprised 26 local and international professionals in the field of corporate social responsibility (CSR), including experts from the United Kingdom, the United States, Belgium, Denmark, Israel, Norway, and Slovakia.
PMCG would also like to congratulate fellow companies who were also awarded this year.