Support to the Assessment of Macroeconomic Impact of Structural Reforms in Montenegro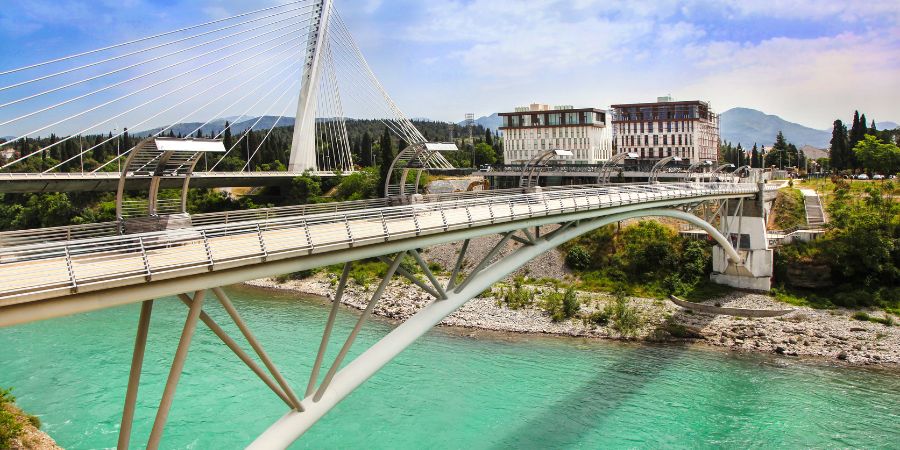 The Ministry of Finance of Montenegro;
Eastern Europe and Balkans;
The overall objective is to support the Government of Montenegro, in particular the Ministry of Finance, in improving financial governance in Montenegro and in preparing strategic documents for EU accession.
The specific objective of this assignment is to support the Ministry of Finance and the relevant line ministries in evaluation, selection, and impact assessment of the structural reform measures proposed in the Economic Reform Program (ERP), the country's key strategic document for medium term macroeconomic and fiscal programming, and the most important document in the economic dialogue with the European Commission, and other similar strategic documents.
The project is divided into two parts:
Quantitative assessment of the medium term impact of structural reform measures on GDP, consumption, employment, import, export, investments, and other indicators of competitiveness
Strengthening the operational capacities of the Ministry of Finance and the line ministries involved in the ERP preparation for evaluation and prioritization of the reform measures and assessment of their impact on economic growth and competitiveness of Montenegro
The project components are as follows:
Policy analysis and review;
Macroeconomic model review;
Development of a stand-alone macro-econometric model consisting of behavioral equations and accounting identities;
Development of a dynamic Computable General Equilibrium (CGE) model consisting of equations describing government budget accounts for revenue and expenditure items;
Identification of new indicators and quantitative benchmarks;
Capacity building for the staff of Ministry of Finance and line ministries;
Study visit to an EU member state.
The upgraded macroeconomic model of the Ministry of Finance provides quantitative assessment of the structural reform measures (as proposed in the ERP) on key macroeconomic and fiscal indicators in the medium term in a scenario with implemented structural reform measures compared to a scenario without implemented structural reform measures.
Background information:
As part of its obligations in the EU accession process, Montenegro is developing a functional market economy and is implementing reforms in order to create a favorable and attractive investment climate important for economic growth. To cope with the existing economic challenges, Montenegro needs to strengthen its competitiveness, by improving productivity, stimulating innovation and technological development.
By combining goals and recommendations provided in the key national development documents, the EU recommendations, and taking into account analyses of other international organizations like the World Bank, World Economic Forum, and OECD, the Government of Montenegro is developing the annual Economic Reform Program (ERP) which comprises the key economic reform areas relevant for competitiveness enhancement and economic growth acceleration.
The priorities generally directed at maintaining macro-economic stability are: fiscal sustainability; systematic reduction of informal employment; creating conditions for lending growth; strengthening country's external position. Priorities mainly directed at fostering competitiveness are: basic infrastructure development; favorable investment environment; SMEs growth & development. Human capacity development is a cross-cutting priority.