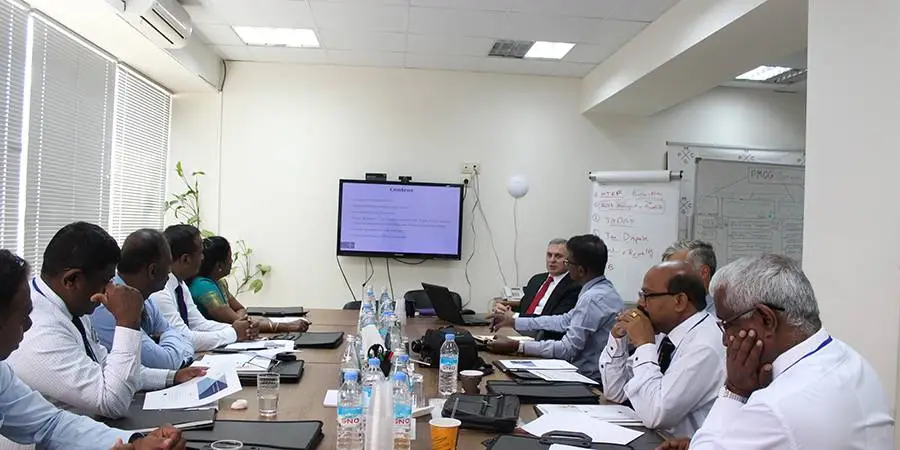 PMCG organized a study tour for officials of Vavuniya district in Sri Lanka. The tour's aim was to introduce Georgia's experience in designing and implementing doing business reforms with a focus on simplified business registration services to the relevant officials. The study tour delegation consisted of seven high-level government officials including the director of planning, the chief accountant, and the chief internal auditor.
The tour was implemented under the European Union's Support for District Development Program (EU-SDDP) and financed by the International Financial Corporation (IFC).
In particular, PMCG conducted the following activities:
Organized meetings with government officials from the Public Registry, the Revenue Service, and Custom and Tax Service Centers;
Conducted a general introductory presentation of the reforms implemented in recent years with the main focus on tax and customs policy, including problems and challenges faced and providing an overall review of the doing business reforms in Georgia;
Introduced the business registration services and functions of the National Agency of the Public Registry of the Ministry of Justice of Georgia;
Organized a study visit to the Public Service Hall in Tbilisi under the Ministry of Justice of Georgia, which allowed participants of the study to observe the daily operations at the Revenue Service, such as e-declaration and personal tax advisory services;
Arranged a study visit to a customs clearance zone (GEZI), equipped with modern infrastructure and e-services; and
Developed informational handout materials for participants, including information on organizations and individuals in the study tour agenda, as well as descriptions of their main activities and responsibilities.
The study tour increased participants' understanding of Georgia's successful reforms related to fighting corruption and business registration. The well-structured activities during the tour enabled participants to observe, question, and contribute to the pool of experience, as well as implement similar progress-oriented reforms in Vavuniya district.